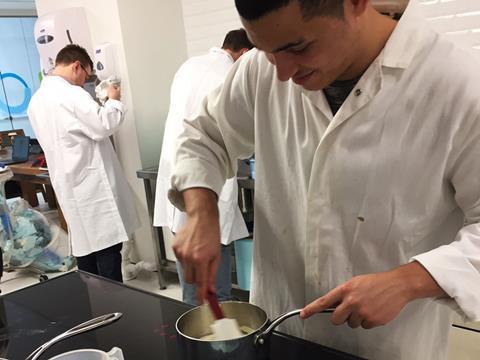 Name: Jack Rogers
Age: 22
Job title: Technician
Company: Mondelez UK R&D, Birmingham
Education: Level 2 professional bakery course at University College Birmingham
Explain your job to us in a sentence (or two)
I'm a chocolate technician at Mondelez International's Cadbury Factory in Bournville, just outside Birmingham. I work in research and development, producing chocolate samples on our refiner lines. My job is to perfect existing products and help design the products of the future.
Why did you decide to go for a career in food?
I'm passionate about food and drink and knew it was a thriving industry that I wanted to be a part of. The sector has limitless learning opportunities providing a broad platform for me to build upon and grow my career.
Tell us about how you went about applying for your job. What was the process?
What really decided my future was attending a Mondelez International workshop whilst I was studying at UCB. The workshop advertised a new program called 'The Technical Academy Placement'. Two successful candidates from the workshop would go onto a two-year apprenticeship at Mondelez. I made sure I applied as I knew it was a massive opportunity I couldn't afford to miss – and here I am today!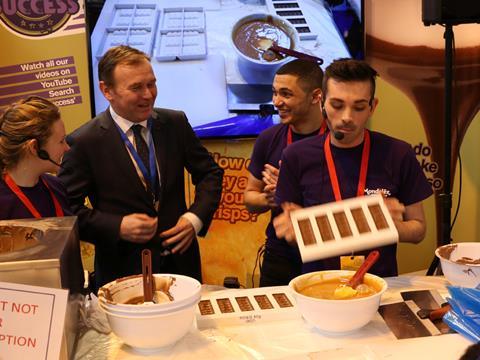 What's the best part about working for a food company?
There are lots of perks, including sampling chocolate and new products before they hit shelves. My role means I take a lot of pride in seeing new products I've tested and worked on being enjoyed by friends and family. Mondelez is a brilliant company to work for they expose you to so many fantastic opportunities. In my time here I've been fortunate to have been able to teach MPs at the Houses of Parliament how we make chocolate and hosted chocolate demonstrations at the Big Bang Fair in Birmingham.
And what's the biggest misconception people have about working in food & drink?
People don't appreciate the science and technology involved in making food
People think I work in hospitality. They don't appreciate the science and technology involved in making food. They think it's all burger and chips!
What advice would you give to other young people looking to get into the food & drink industry?
Consider an apprenticeship. Look beyond traditional career paths. Many companies, including Mondelez, have graduate schemes and apprenticeships in manufacturing, R&D and even finance. Ask questions. Be curious, motivated and enthusiastic about the industry, and be prepared to learn and discover every working day.
What's your ultimate career dream?
I'm really proud to have achieved my goal of gaining a permanent job within Mondelez following my apprenticeship. Now I want to develop within R&D. I'm passionate about building my knowledge, skills and network within this exciting industry and am fortunate that Mondelez' Global Chocolate Centre of Excellence is based at our site in Bournville, meaning there are lots of exciting opportunities open to me in the future.