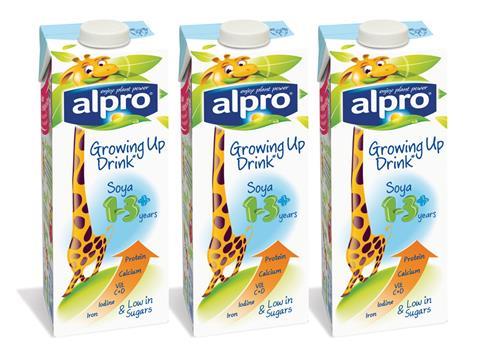 Alpro has launched a chilled soya Growing Up drink for toddlers in response to demand for more free-from products for kids.

Launched last week in Tesco, the drink (rsp: £1.50/1l) contains non-GMO soya and is suitable for one to three-year-olds. It joins an existing UHT variant launched in 2013.

Alpro said it wasn't intended to replace baby formula but was a "nutritionally tailored" alternative for toddlers who had a "needs-based" diet.

"We've launched this to respond to demand from the growing number of shoppers seeking nutritionally sound 'free from' products their children will enjoy," said head of marketing Vicky Upton.