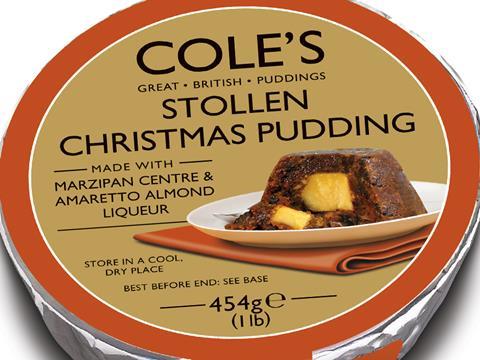 Cole's Puddings has launched a Stollen Christmas Pudding ­containing marzipan.
Following the success of products such as the Waitrose Hidden Orange Christmas Pudding created by Heston Blumenthal in 2010, the business has launched a pud made with Amaretto almond liqueur and with a marzipan centre.

"The secret is ensuring the marzipan in the centre retains its shape and texture when cooked and cut," said Cole's.