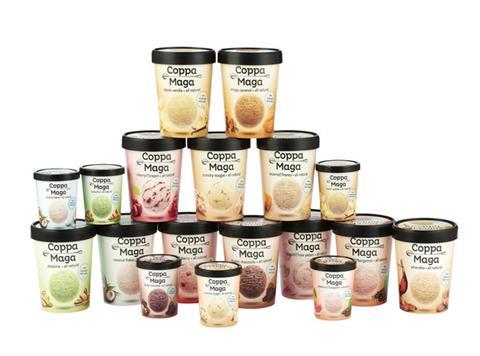 A new sugar-free and gluten-free ice cream brand aimed at the luxury treats segment is set to debut later this month.

Coppa della Maga, sweetened with stevia instead of sugar, will go on sale on 25 January as it seeks to target a gap in the market for healthy and indulgent ice cream.

Made with full-fat cream, milk and butter, the eight-strong range will feature exotic flavours such as Yoghurt & Rose Petals, Grapefruit & Bergamot and Coconut Flakes, as well as the more traditional Classic Vanilla and Double Chocolate.

"What we saw on the market was either indulgent or healthy, but never both," said Kalina Halatcheva, managing director of Coppa della Maga.

"We target people who are conscious about their health and seeking a healthy but indulgent treat."

Rsps for the tubs, through the Coppa della Maga website, will be £6.99/500ml and £2.99/125ml sizes.

The brand also intends to launch a dairy-free version, aimed at vegan customers, this spring.