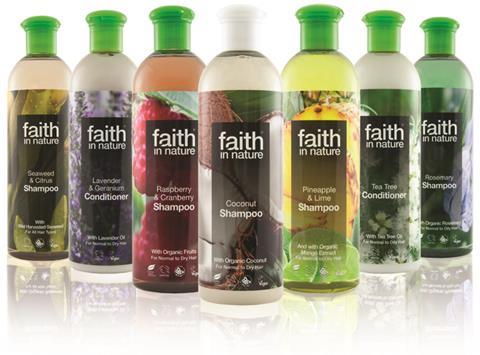 Natural personal care business Faith in Nature has expanded its Ocado listing following the initial success of its Humphrey's Corner brand.
A year after the online retailer started selling 12 lines from the Humphrey's Corner babycare range, it has taken on an additional 54 lines of Faith in Nature's hair and skincare products, including the brand's latest NPD ranges - anti-dandruff haircare and a male personal care line.
The additional listing was on the back of the success of Humphrey's Corner, which had convinced Ocado natural toiletries and haircare should form an "integral part of its offering", said Faith in Nature MD Joy Parkinson, adding that Faith in Nature's products had gone into Ocado's main fulfilment depots – facilities she said were reserved for the retailer's fastest-selling items.
"We already know natural and ethical brands have huge appeal to today's consumer and our journey with Ocado is a great example of this," said Parkinson.