Get the lowdown on the hottest booze launches hitting the nation's BWS shelves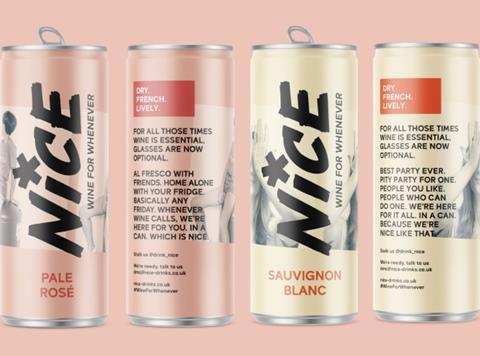 Nice canned wine
According to Waitrose, canned wine is set to be one of 2019's major booze trends, thanks to its portability and that cans are largely perceived to be more 'eco-friendly' than traditional bottles (though both are recyclable, glass is heavier and thus typically racks up a higher carbon footprint during transportation).
Fledgling brand Nice is the brainchild of ex-Propercorn head of international markets Jeremy May and Lucy Wright, who co-founded bircher muesli brand Cuckoo. It is due to make its debut in Sainsbury's in February, launching with white and rosé variants (rsp: £3/250ml).
Whether canned wine could ever really challenge traditional bottles remains to be seen, but the supermarkets certainly aren't holding back when it comes to listing canned wine NPD of late. Earlier this month, French winemaker Mirabeau announced it had netted a major deal with Waitrose to stock its canned rosé.
English winemakers are getting in on the action, too. South London brand The Uncommon last year launched what it claims is the first English wine in a can, made with hand-harvested grapes from Surrey.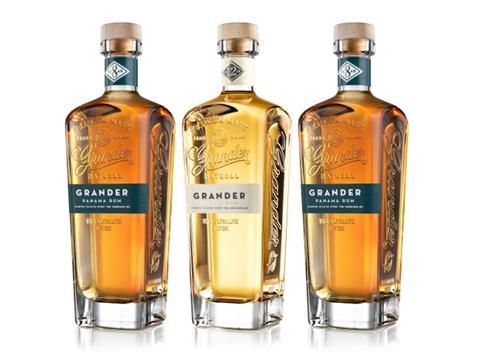 Grander Rum
Rum hasn't yet risen up and stolen gin's crown quite as dramatically as some in the drinks trade predicted it would. But momentum is certainly gathering behind the spirit: producers are re-examining and challenging the norms of rum production and flavouring, and a slew of posh NPD has hit the market over the past year.
Grander is a Panamanian rum aged in bourbon barrels, with an 8yo and 12yo expression heading for the UK over coming weeks through distributor Gravity Drinks (rsp: £38.95-£42.95).
Unlike many rums on the market, Grander's drinks contain no additional colouring, flavouring or blending agents.
Both are 45% - considerably stronger than your garden variety spiced rum - and are billed as being a solid replacement for bourbon in traditionally whisky-based cocktails such as the Old Fashioned or the Manhattan.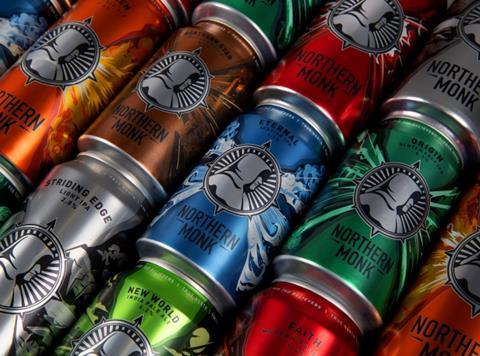 Northern Monk's makeover
Leeds-based craft brewery Northern Monk has steadily gained traction since announcing an exclusive distribution deal with Morrisons in 2017. As it approaches its sixth birthday, the brand has this month given its core range an all-encompassing rebrand that "illustrates its evolution".
As well as the new look, two new additions have been made to the core range: Origin (5.7% abv), a gluten-free IPA, and Striding Edge (2.8% abv), a light IPA that was initially released as a limited run for its Patrons Project, a series of collaborations with other brewers (rsp: £2.35 - £2.70).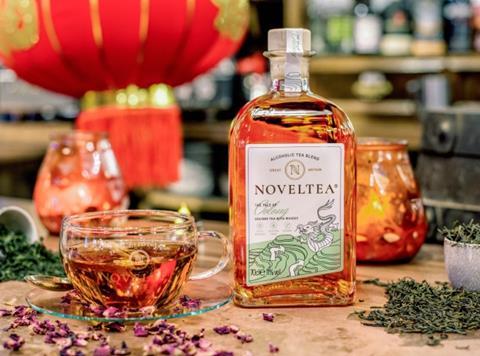 The Tale of Oolong
The Tale of Oolong is the latest NPD by alcohol-infused tea brand Noveltea. An 11% RTD, it is made with a blend of Chinese oolong tea with rose petals, papaya, mango flakes and scotch whisky. It can be served hot or cold, with the brand also recommending it for use in cocktails.
It's billed as being completely natural with no artificial colouring, and is made with a 10-hour cold-brewing process, which the brand claims "draws out bitter tannins to deliver a smooth finish that also enhances the ingredient's natural sweetness, before pairing with scotch whisky".
It rolled out this month into Ocado, specialist retailers and the on-trade (rsp: £24.99). Noveltea's portfolio also includes The Tale of Earl Grey, which is made with gin, and The Tale of Tangier, a green mint tea RTD with rum.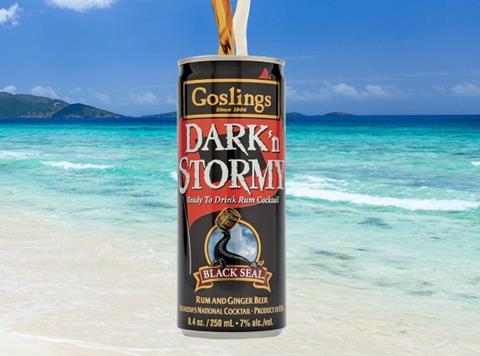 Gosling's Dark 'n Stormy
Canned cocktail RTDs have taken the market by storm. As The Grocer's Top Products 2018 report revealed in December, the RTD category added a whopping £31m to its value last year - that's a 13% increase, with much of that growth thanks to the likes of Gordon's G&T and Captain Morgan & Cola. All the while demand for traditional bottled alcopops has slipped [Nielsen 52 w/e 8 September 2018].
Now Gosling's wants in on the action. The Bermuda rum brand has unveiled this canned take on the unofficial cocktail of Bermuda, which mixes the brand's core Black Seal rum with its own Gosling's Ginger Beer. It has an abv of 4.5% and is available through distributor Love Drinks (rsp: £2-£2.25).
Kahlúa Chili Chocolate
Kahlúa, Pernod Ricard's coffee liqueur, is branching out into ever-more outré NPD to tap the trend for Espresso Martinis. Having already launched a canned version of the cocktail with 'magic' nitrogen foam last August, Pernod has now unveiled Kahlúa Chili Chocolate.
The 20% abv liqueur is billed as being created especially for adding a "hot chili bite" to the cocktail, and has been given a limited retail release through Ocado - for the moment (rsp: £16/70cl).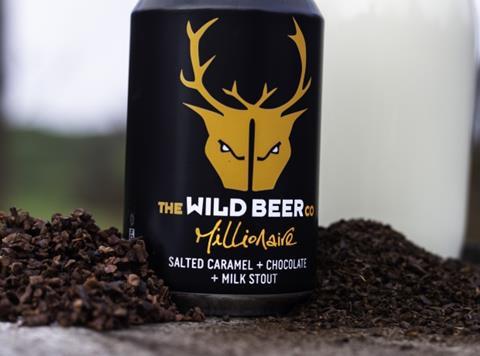 Millionaire Stout
Somerset craft brewery The Wild Beer Co. has unveiled the first-ever stout to join its canned beer range. Millionaire is a salted caramel and chocolate beer, brewed using speciality malts to give it an "impressive" body with a relatively low abv (it comes in at 4.7%). Millionaire isn't a brand new beer, but it was previously only sold in bottles.
It's billed as being a solid accompaniment to food - particularly red meats, roasts and desserts - and a possible replacement for an after-dinner port. It has launched into regional wholesalers such as Nectar Imports and Cave Direct (rsp: £2.25/330ml).
Wild Beer Co has spent past years steadily building its can range. Last autumn, for instance, saw the addition of a brand new lime and salt gose beer, called Sleeping Limes (4.6% abv) to the lineup. The brand currently has listings for its brews in Waitrose and Ocado.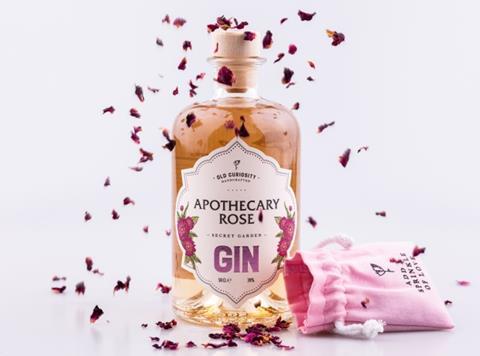 Colour-changing gin
Edinburgh distillery Old Curiosity is looking to cash in on Valentine's Day with this launch, the 39% abv Apothecary Rose gin. The drink, which rolls out from 1 February in 50cl bottles, changes from pale gold to pink when mixed with tonic (rsp: £35.95).
The titular apothecary rose itself is the star of the show as far as botanicals go: it is, according to the brand, known for its use in herbal remedies and tinctures, and brings "a subtly fragrant and elegant flavour to the spirit". Beyond that, it incorporates more traditional ingredients such as juniper, angelica root and coriander.
The brand itself was founded by Scottish herbologist Hamish Martin, who owns a specialist herb nursery in Edinburgh that contains "the nation's first and only pure working gin botanical garden", from which all the ingredients in the gin are grown and picked.