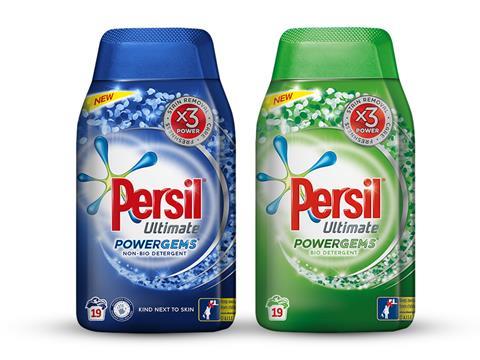 Unilever unveiled its first-half results on Thursday. A 5.5% increase in revenues and a substantial step-up in profitability were driven by its Connected 4 Growth (C4G) efficiencies programme, the fmcg giant claimed.
In a call with analysts, CEO Paul Polman and CFO Graeme Pitkethly provided an update on the part C4G has played in product development around the world.
Here's what we learned.
C4G is now 'fully up and running'
C4G's country-by-country development teams – known as category business teams (CCBTs) – are now "fully up and running", said Polman. CCBTs are empowered to "develop local innovations without going through the lengthy process of internal approvals and global teams", Polman added.
Local launches are up by as much as 25%
The faster pace at which CCBTs are able to operate has increased local launches in some markets by 25% already this year.
Speed of innovation has accelerated
An example of the teams' speed was in Thailand – where a new laundry detergent especially for black clothes hit the market within two months of the country entering a year-long mourning period on the death of its king.
In China, the seasonal limited edition Dove Sakura was taken from idea to launch in five months.
Unilever is in the process of rolling out Omo in Iran – and a new brand called Hajib Fresh has just landed in Indonesia for Muslim shoppers.
Unilever is looking to have fewer formulations worldwide
The supplier has already consolidated its number of different laundry formulations worldwide – reducing powders by 65% and liquids by 35%.
It's also streamlining NPD projects
In terms of global NPD, Unilever has reduced the number of projects by around 10% but at the same time increased the average size of the projects by more than 20%.
The company expects to ramp up this year's innovation activity in the second half, especially in personal care.
But don't expect another Powergems any time soon
Persil Powergems, unveiled in the UK last month, represent "the kind of innovation that comes once in a decade", according to Polman.