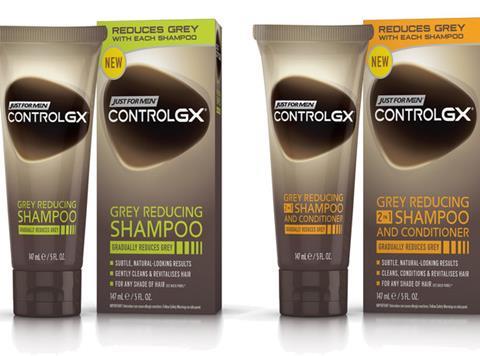 Male haircare brand Just for Men is to set to debut a shampoo range that claims to gradually reduce grey in hair.

Available from January in shampoo and 2-in-1 shampoo & conditioner (rsps: £8.69), Control GX is said to change hair colour through 'grey reducing molecules' that build up with every wash.

The products, a culmination of eight years of research, take from two to four weeks to work and can then be alternated with ordinary shampoo thereafter, its makers say.