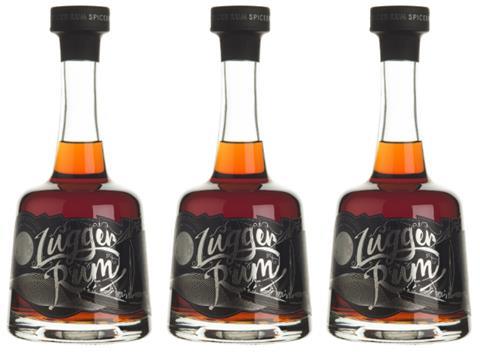 Lyme Bay Winery has unveiled Lugger Rum, a Caribbean spiced rum the drinks maker claims is the first of its kind in Devon.
To create the 40% abv tipple (rsp: £38.50/70cl), Lyme Bay aged Caribbean rum in bourbon-charred oak barrels before spicing it with nutmeg, orange peel, cloves and vanilla.
The aim was to produce a premium spiced rum that "unlike many commercial spiced rums, isn't overpowered by vanilla but instead displays a full profile of spices", said head winemaker, Liam Idzikowski. "It was also important to us to tone down the customary sweetness of spiced rum, increasing the product's versatility as a high-quality spirit for mixers and cocktails."
Lugger takes its name from the type of agile fishing boat used in the 19th century by local smuggler Jack Rattenbury, who became known as Rob Roy of the West. It is available now from independent drinks retailers and via the Lyme Bay website.
The new rum's artwork, created in collaboration with Devon design house Bluesoup, intended to convey "the spirit of Jack Rattenbury's secretive and swashbuckling adventures while maintaining the characteristic elegance for which Lyme Bay's range of drinks are known".