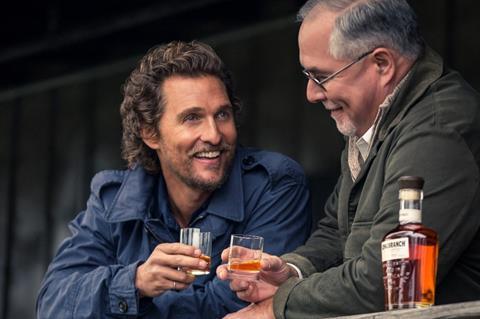 Wild Turkey is launching a whiskey created with actor Matthew McConaughey in the UK next month.
Wild Turkey Longbranch (43% abv) was created as a collaboration between the Interstellar and True Detective star and the brand's master distiller Eddie Russell, and is the first Wild Turkey bottle launch to bear the signature of anyone other than a master distiller (rsp: £40/70cl).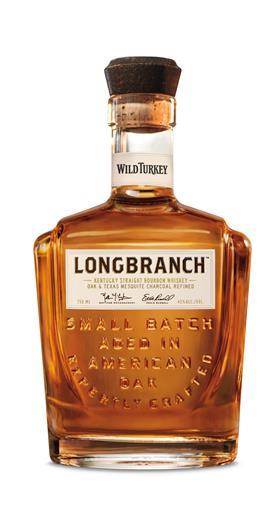 The drink is billed as "an exceptional bourbon with a bright gold colour and aroma that is a balanced blend of vanilla and spice. Flavours of caramel, pear, and hints of citrus round out the palate" while it also has a "subtle, smoky finish".
Russell and McConaughey took eight-year-old Wild Turkey Bourbon and "worked collaboratively across two years of testing, perfecting a proprietary process that combines two separate charcoal filtration methods to give Longbranch a smooth and full finish", said the brand.
"The first filtration process uses charcoal made from American White Oak and the second uses charcoal made from Texas mesquite wood, giving the bourbon notes of smoky sweetness."
It rolls out from June.