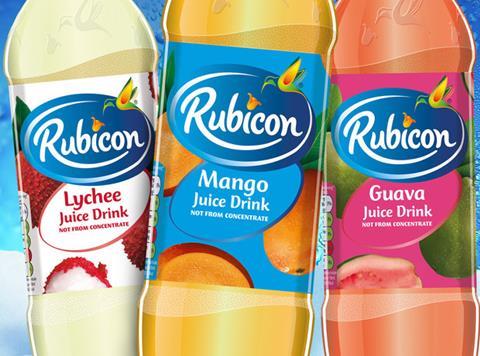 Exotic juice brand Rubicon has made its first foray into the chillers.
The three-strong Rubicon Chilled Juice range is rolling into Tesco this week in a 1l format consisting of mango, guava and lychee flavours (rsp: £2.29).
The trio would tap demand for "more interesting juice flavours" in the chillers, where single orange and apple flavours were in decline, said Adrian Troy, head of marketing at brand owner AG Barr.
"The launch will add choice and interest to the chilled fixture, introducing new shoppers to the brand and encouraging brand loyalists to spend in a new category," said Troy.