As the pandemic ushers in new demands from consumers, brands are innovating and diversifying to cater for them. Here are six examples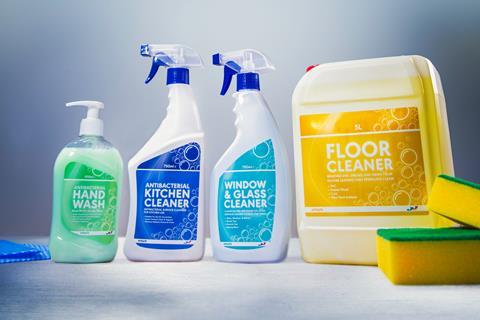 JJ Foodservice antibacterial range
Wholesaler JJ Foodservice tapped into consumers' more urgent need for antibacterial cleaning products with a new own-label hygeine range, launched at the beginning of September. Offering four core products – JJ Floor Cleaner, JJ Anti-Bacterial Handwash, JJ Anti-Bacterial Kitchen Spray and JJ Window & Glass Cleaner Spray – the range was added to JJ's direct-to-consumer offer, which was introduced during lockdown. "Whether you're at home or at work, using quality cleaning products can help to stop the spread of germs including coronavirus," the wholesaler says.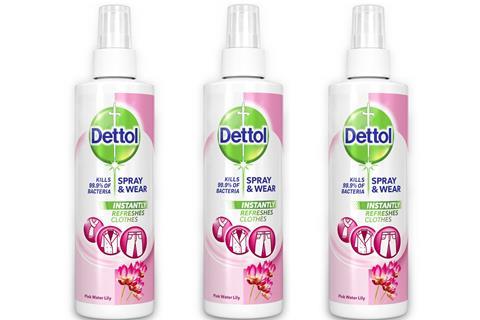 Dettol Spray & Wear
Designed to 'instantly refresh' clothes between washes, Dettol's Pink Water Lily-scented Spray & Wear gives a "freshly-laundered smell without using the washing machine", according to the brand. It is also said to kill 99.9% of bacteria, making it a convenient solution for germ-concious consumers on the move. The spray launched into Asda in July and is also stocked in Waitrose (rsp: £3/250ml).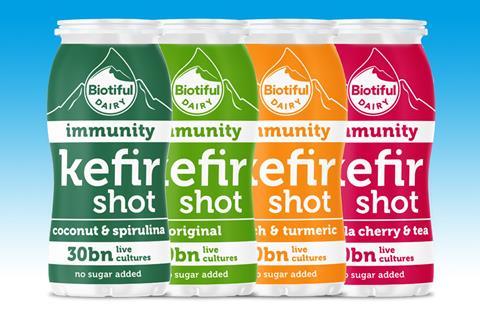 Biotiful Kefir Shots
According to Biotiful, "there has been an explosion of demand for products that support immunity this year." That explains the dairy company's latest launch: a four-strong range of Kefir Shots. Offering a "quick and convenient" immunity boost, the drinks hit Sainsbury's in September in Original, Peach & Turmeric, Acerola Cherry & Black Tea, and Coconut & Spirulina flavours. Said to contain 30 billion active bacterial cultures per shot, they are available in single-serve (rsp: £1/100ml) or multipack (rsp: £2.95/four-pack) formats.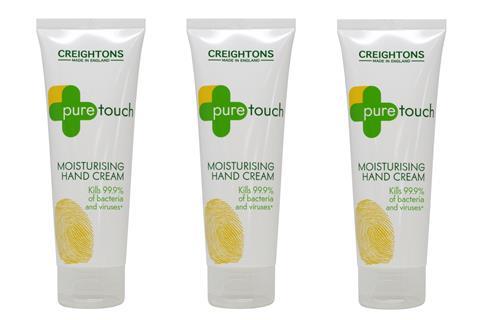 Creightons anti-virus hand cream
As consumers' use of handwashes and sanitisers has increased during the pandemic, so has the issue of dry hands. Creightons is tackling both problems at once with a new Moisturising Hand Cream, which joined its Pure Touch personal care range in July (rsp: £4.99/100ml). Registered as a biocide, the cream is billed as killing 99.9% of bacteria and viruses while also nourishing the skin.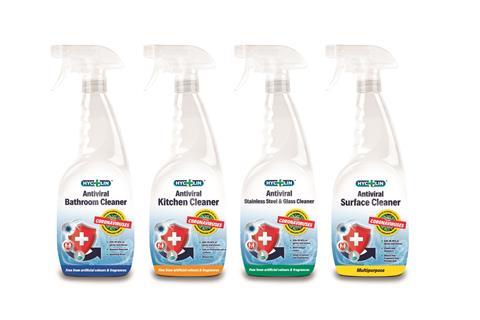 Mirius Hycolin Antiviral
Mirius has added six SKUs to its Hycolin Antiviral range, which it says offer a "powerful, effective and affordable way to ensure the highest standard of cleaning". The new products – Kitchen Cleaner, Bathroom Cleaner, Toilet Gel, Hand Soap, Floor Cleaner and Stainless Steel & Glass Cleaner (rsp: £1.25-£1.79) – are billed as being "highly effective" against coronaviruses and feature the claim on-pack. The range hit Savers in August before rolling out to more stockists.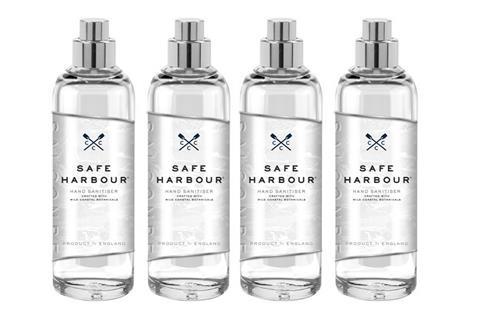 Salcombe Distilling Co Safe Harbour
As shelves were stripped of hygiene products in the early days of the pandemic, many spirits companies lent a (clean) hand by diversifying into sanitiser. One of these was Salcombe Distilling Co, which began selling its own branded version in June. Called Safe Harbour, the premium product features juniper, red grapefruit and "wild coastal" botanicals and is packaged in a glass spray bottle (rsp: £8.50/100ml). The distillery pledged to match each purchase with a donation to disaster aid charity ShelterBox.