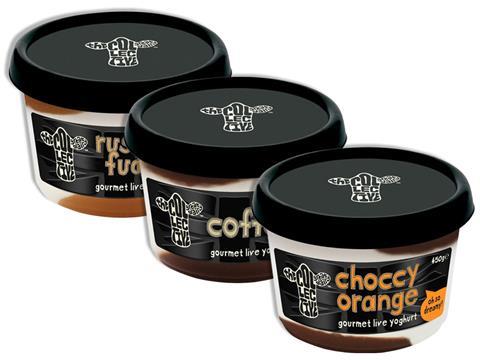 Gourmet yoghurt brand The Collective has repositioned its Russian Fudge to be part of a new luxury range meant to work as an alternative to after-dinner dessert, not just a daytime snack.
Consisting of thick West Country yoghurt, the two other variants in the collection are the new Choccy Orange and Coffee, which was previously available as a limited edition in 2015. Each comes in a 450g sharing tub (rsp: £2) and is listed by Sainsbury's, Asda, Tesco and Waitrose.
In line with The Collective's fruited range, the luxury line-up - which will be available from 10 February - is free from gluten, artificial colours, flavours and preservatives.
The development follows recent expansions by the brand, which has launched into the children's, natural, food-to-go and split-pot categories in the past two years.
"British consumers are increasingly looking for exciting new products that taste delicious," said The Collective's co-founder Amelia Harvey.
"By launching into the luxury yoghurt bay, we will be able to extend our innovation and quality into a new part of the category."