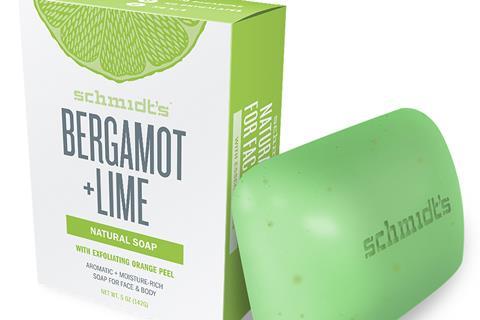 Unilever has ramped up its UK portfolio of sustainable personal care with the launch of Schmidt's.
Thirteen plant-based SKUs from the premium US brand are available now. Promising "striking scents", they include three variants of Signature Deodorant (rsp: £8/75g) in a stick format, and four variants of Bar Soap (rsp: £6/142g).
The lineup, which also features Sensitive Deodorant (rsp: £10/75g) and Tooth & Mouth Paste (rsp: £7/133g), would "meet the rising demand from consumers looking for natural beauty solutions" said Unilever.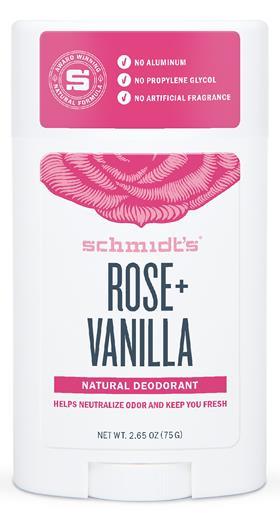 All Schmidt's products are certified vegan and cruelty-free. They are made without artificial fragrances and dyes, and lack many of the chemicals commonly found across the personal care category, such as parabens (preservatives), phthalates (elasticisers) and sodium laureth sulfate (foaming agent).
British shoppers were "paying far more attention to the ingredients used within their personal care products" said Chris Barron, Unilever vice president for beauty & personal care. They were "drawn to natural propositions that are transparent about their ingredients. Schmidt's is a brand with purpose at its core, that does just that."
Schmidt's began in 2010 in Portland, Oregon, as Schmidt's Deodorant. Seven years later, having expanded its portfolio beyond deodorant, it rebranded as Schmidt's Natural, and was bought by Unilever for an undisclosed sum.
The trendy brand's UK debut follows Unilever's July 2018 launch of Love Beauty & Planet, an eco-friendly range of hair and skin products inspired by the Anglo-Dutch company's Sustainable Living Plan.