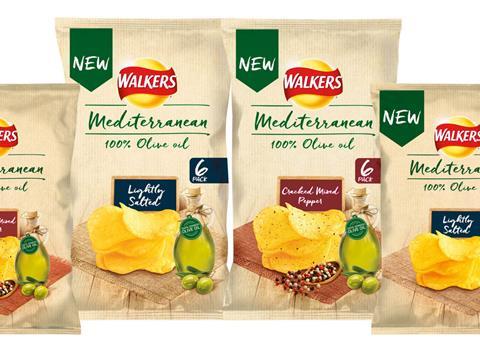 PepsiCo is preparing to launch Mediterranean, a premium range of Walkers crisps cooked in 100% Spanish olive oil.
Aimed at shoppers seeking bagged snacks made with 'simple ingredients', the NPD is based on the Artesanas line, which is well-established in Spain under the Lay's banner, and was introduced to France last year.
The UK version has been reformulated for British tastes and will come in Lightly Salted and Cracked Mixed Pepper. The latter is made with four types of peppercorns in three colours.
To be supported by a TV push, the crisps will roll out early next month in a sharing bag (rsp: £1.99/140g) and a multipack (rsp: £1.89/6x25g).