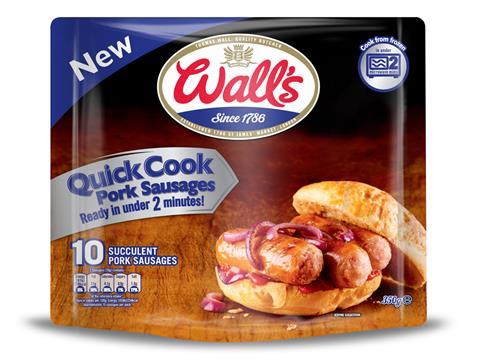 Wall's has launched what it claims is the quickest microwaveable frozen sausage on the market.

Available in Quick Cook Pork and Quick Cook BBQ variants, the sausages can be cooked from frozen in two minutes.

"Sausages are still a much-loved dinnertime favourite," said Siobhan Gray, assistant brand manager for Wall's. "Yet our research shows that consumers are time-poor."

The 350g packs cost £2.