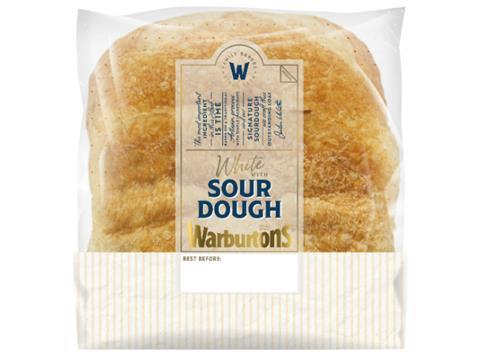 Warburtons this week rolled out its small-batch sourdough loaves – seven months after The Grocer revealed the bakery giant's plan to launch the artisanal trio.
Made in Warburtons' £1m craft bakery in Milton Keynes, two sliced variants are available in Morrisons stores across the south east: White with Sourdough and Multi Seeded (rsp: £2.50/540g). A third, Malted Grain, is yet to be listed. Warburtons had hoped to trial its new bread earlier this year with Sainsbury's, but the plan fell through "for commerical reasons".
All three loaves are packed in paper and film, and have a three-day shelf-life. They are made via a 20-hour process – four to five times slower than standard mass-produced bread.
Warburtons intends to make growth in craft bakery a key focus. Production of the new loaves would "scale up appropriately" in the face of sufficient demand, said the Bolton company's innovations & product marketing director Darren Littler.
Shoppers were "increasingly looking to try new flavours and different varieties of bread" he added. "People are looking for small moments of luxury so search for opportunities to trade up and buy more premium, craft-style bakery as well as their everyday loaf."
Warburtons launched a sourdough in 2005. However, it failed to take off because it was "ahead of its time" the baker's chairman Jonathan Warburton told The Grocer in May. It was "like white bread with a sourdough addition, whereas this is truly authentic" he added.