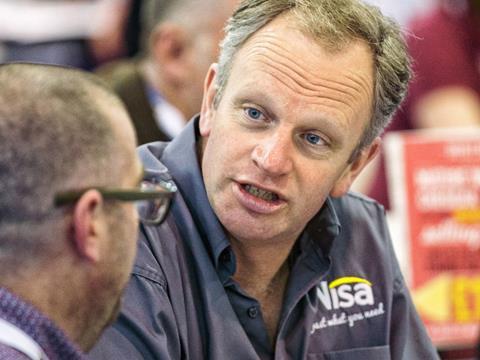 The shock departure of Nisa CEO Nick Read is not likely to impact the Co-op's bid for the buying group, The Grocer understands.

Nisa confirmed on Saturday that Read was stepping down from the role after almost three years at what is a crucial time in the buying group's 40-year history. The Co-op is currently in an exclusive period of due diligence with Nisa over a potential £1.4bn acquisition.

However a source close to the bid said this morning: "Nick's departure is not expected to impact the deal."

There has been speculation that the Co-op could make a formal offer as early as this week, although The Grocer understands that while talks are apparently going well, there is unlikely to be a formal offer until next week at the earliest.

It was felt that Read was always likely to depart the buying group once any deal with either the Co-op or Sainsbury's had been agreed. However the timing of his departure has led to further speculation that it was linked to his sometimes fractious relationship with some Nisa members, and retention payments made to executives in the last few weeks, which have fuelled further unrest. There was understood to be anger directed towards the Nisa management, even though neither Read nor CFO Robin Brown received any payments and are not members of the remuneration committee.

Read joined Nisa in December 2014, shortly before the group announced an unexpected loss. There was a degree of instability in the business, with some suppliers unwilling to extend credit.

The following year Nisa returned to profitable growth under Read and Brown's management and this year it completed a major refinancing deal on significantly better terms than previously agreed.

"My time at Nisa has been both challenging and eventful, and I am proud of our collective success in turning the business round," said Read. "The return to profitable growth was key to creating the confidence that enabled a sustainable business model for the benefit of all Nisa members. I am grateful for all the support I have received from colleagues and members."

Nisa chairman Peter Hartley said: "We are grateful to Nick for his leadership during a challenging period for Nisa and the wider convenience sector. Nick and his team have brought much needed stability to Nisa, and he will leave the business in a significantly improved financial position."

Nisa said that its board was now engaged in a succession planning process, the result of which will be announced in due course.