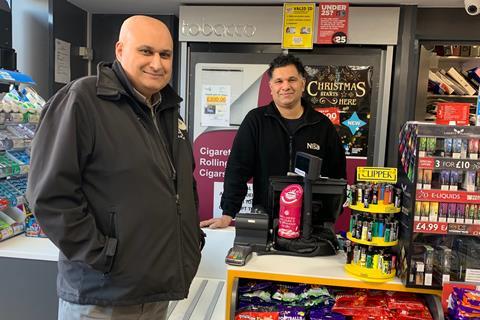 Nisa retailers have raised more than £100,000 for local charities through Making a Difference Locally collection tins in stores.
The symbol group's charity tins were launched to Nisa retailers in April 2017 for them to donate to a local good cause of their choice, and there are now more than 1,000 tins sited in stores across the UK and Ireland.
They allow Nisa partners to accumulate additional money into their Making a Difference Locally fund, that is also sourced through sales of all Heritage and Co-op own-label products that carry a 0.6% virtual fund for retailers to donate.
So far, the charity has raised a more than £12.5m for good causes across all streams of income, with over 13,000 donations made over the past 13 years.
"Making a Difference Locally collection tins are an easy way for our retailers to raise additional funds for the causes they care about and provide further support to their local community, whilst also helping to raise awareness of the charity," said Nisa head of charity Kate Carroll.
"Despite customers generally moving towards using contactless payments for their shopping during the pandemic, income from collecting tins has remained the same as shoppers look to donate any spare change while doing their bit for a good cause during difficult times.
"We're thrilled our partners and their customers have raised such a significant amount for local charities and community groups in this way, and it's a brilliant example of how even small donations all add up and can make a huge difference to local communities."