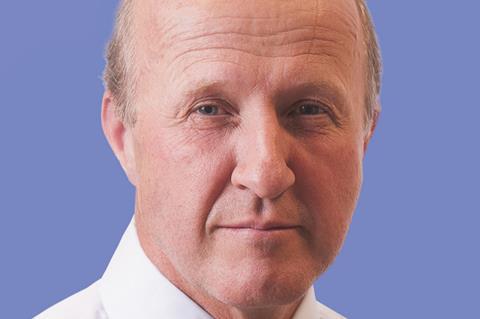 Food industry stalwart Jeff van der Eems has died from cancer at the age of 56.

Canadian-born Van der Eems enjoyed a highly successful career as a senior executive at some of the UK's leading FMCG players, but his love for the industry saw him branch out into supporting smaller players and startups.
He moved to the UK with PepsiCo, where he spent 12 years, initially in an M&A role. Following his promotion to the CFO role at Pepsi UK he was instrumental in driving rapid organic growth at Walkers, as it grew to become Britain's biggest supermarket brand. He also lead a fundamental restructuring of the snacks market as Golden Wonder was sold and split up.

In 2005 he moved to United Biscuits, initially in an international role taking the McVitie's brand across the world, including India, Nigeria and Saudi Arabia, and his energy and elan and delivered outstanding growth for UB. As COO, he was closely involved in the sale of UB to Pladis in 2014, as well as the divestiture of the KP Snacks business when he was promoted to CEO.

He left UB to pursue a plural career as an advisor and non-executive director, sitting on six boards, including Samworths, Meatsnacks Group and Continental Bakeries.

Martin Glenn, the Football Association CEO who worked with Van der Eems at PepsiCo and was reunited with him at United Biscuits in 2012, described Van der Eems as "extremely bright and strategically brilliant".

"He was also a remarkable friend and colleague who always worked and lived life on his own terms, was intensively loyal, and built loyalty in return," he added.

"Beneath the relaxed exterior and charm there was a steel to Jeff too. He didn't suffer fools and would never compromise his principles. This sometimes got him into fights with the corporate machine but he would never stand for the truth to be twisted. There wasn't a better person to be in a fight alongside."

United Biscuits also paid tribute to Van der Eems. A note to staff recalled the "fond and lasting impression he made on the work and personal lives of many colleagues. He championed young talent across the business and will also be remembered for his relentless passion and drive for the success of the McVitie's brand."

Van der Eems was born on 5 November 1962 in Kincardin, Toronto, of Dutch parents who had immigrated from Holland after the war. He died on 6 September in New York where he was receiving treatment after suffering with lymphoma for nearly three years. He is survived by his wife Beth and their two children, son Willem, 22 and daughter Alida, 21.
A memorial service will be held at 11:30am on Tuesday 7 January 2020 at Christchurch in East Sheen, to be followed by an on-site reception. All are welcome. Christchurch is located on Christchurch Road, London SW14 7AW.