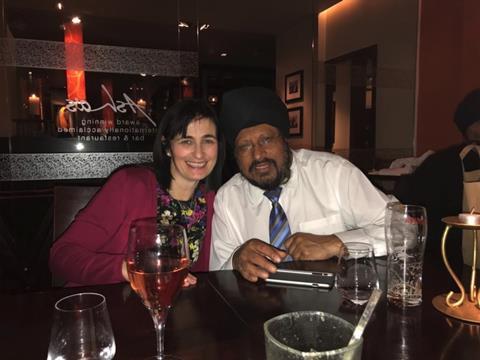 Don Wouhra, one of the founders of East End Foods, has died after battling a short illness.
Wouhra, who was the youngest of five brothers that jointly established the Birmingham-based business, passed away on 10 May.

The renowned businessman ran the cash & carry side of the company as trading director and was a long-serving board member of the buying group Landmark and its current guise as Unitas, following the merger with Today's Group.

Originally from New Dehli India, the Wouhra brothers started what is now one of the largest ethnic food businesses in the UK in Wolverhampton in 1972, before moving the business to Birmingham, opening the Smethwick depot and renovating the old HP sauce site in Aston into a state-of-the-art cash & carry in 2007.

The Wouhra family said they were in "shock and mourning" at the loss of "a kind, generous and larger than life character".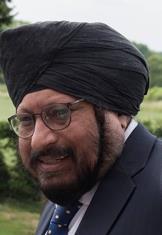 "Don loved and lived for his work at East End Foods and was well-known and respected by many people in the business," said a spokesman for the family. "Holding strong family values, Darshan was immensely proud of his children, Rohit and Simran and his wife Ravinder. He will forever be in their hearts and memory."

Money is now being raised by the family in Wouhra's memory for the staff at Good Hope Hospital where he received care.

Associate director at the Federation of Wholesale Distributors and ex-Landmark MD Martin Williams has paid tribute to "one of the most popular figures across the UK wholesale business".

He said: "Don will be sadly missed by all of his many friends and colleagues. He will be remembered for his hard work, and business acumen, but more importantly for being a kind and caring gentleman, who would do anything for anyone."

Wouhra was the only person to sit across Landmark's grocery trading committee, the licensed trading committee, and the main board of directors at the same time for a number of years.

Former Landmark chairman Steve Parfett also paid tribute to Wouhra.

"Don was a big presence in every way," he said. "He was a huge support to me as a board member throughout my time as Landmark chairman, and a massive influence in the group. His laughter was infectious, his normal bear hug greeting breathtaking. He was the consummate wholesale trader, driven by the deal but respected by all who knew him."

The sad news comes eight months after East End Foods was sold to private equity firm Exponent.

In February it was confirmed that Jason and Jas Wouhra had bought back the cash & carry side of the business, operating as Lioncroft Wholesale and trading as East End Wholesale Stores from the Aston and Smethwick depots. The food production side of the business continues to be run by Exponent