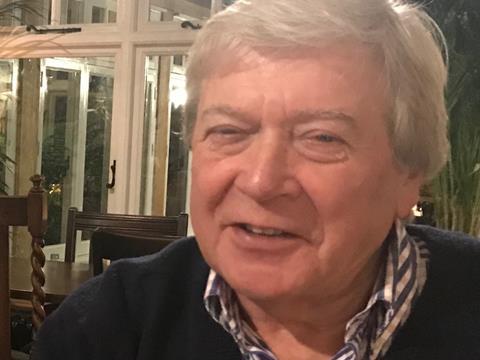 The wholesale industry is mourning the death of former Nisa-Today's chairman David Cullen who died last week aged 74.

Cullen passed away on Friday 28 September and former colleagues and rivals have been quick to pay tribute.

He first joined Nisa as a director of Cullens stores in the late 1970s and soon became a member of the buying group's board. He became chairman in 1980 as the group was experiencing rapid growth.

He played a pivotal role in the development of the Today's wholesale arm of the business and in 1987 became chairman of the enlarged Nisa-Today's operation.

As part of his remit of looking after conferences and events, Cullen has developed many charitable events which raised millions of pounds for good causes.

There is one resounding theme coming through in the tributes from those that knew Cullen and it is that he was a gentleman in the truest sense of the word.

"A gentleman in conversation and his open and friendly demeanour was constant and so genuine," said Nisa co-founder Peter Garvin.

His co-founder Dudley Ramsden added: "A true gentleman without the rough edges."

Former Nisa director John Heagney said: "David was a wonderful man, a great friend to many of us, and a passionate supporter of not just Nisa and Today's - as well as being the chairman for a number of years - but also the UK's food retail and wholesale sectors for his entire working life. David was unquestionably the epitome of a true gentleman."

Responding to the news on Twitter current Nisa Retail sales director Steve Leach said: 'Terrible news, David will be missed by everyone in the Nisa family.'

Martyn Ward, former MD of Palmer & Harvey, also expressed his sadness at Cullen's death. "Too few people like David in the industry," he said.
Cullen's fureral will be held at St Michael's Church in Betchworth, Surrey at 12.30 on Friday 26 October.
This will be followed by a get together at the Dolphin Pub in Betchworth - one of his favourite haunts where he enjoyed a pint and a Farmhouse Scotch egg on more than one occasion.
On behalf of David's family, if you are free to attend, they would very much like to see you on the day.
His family has also requested that there are no flowers other than from the family. A Just Giving page has been set up to raise money in memory of David's late son Richard: https://www.justgiving.com/fundraising/davidcullen02
Richard had a very rare blood disorder called Primary Immunodeficiency and David's family would very much appreciate donations to PID UK rather than flowers.