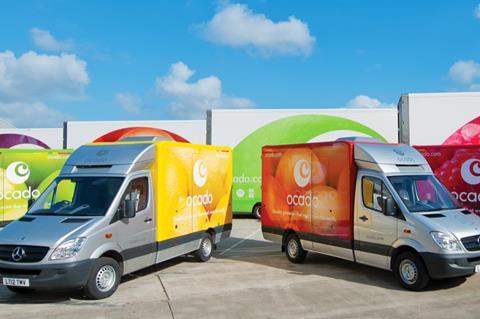 Ocado has settled a two-year legal battle with one of its co-founders over allegations of corporate espionage.
The defendants - Jonathan Faiman, co-founder of the online grocer and COO until 2008, Jon Hillary, Ocado logistics development and engineering director until 2019, and the competing business they set up, Project Today Holdings - have made a "significant payment" to Ocado in settlement.
The settlement includes an agreed statement of facts, in which it is admitted that while still employed by Ocado, Hillary provided Faiman with a significant number of confidential documents belonging to Ocado, at Faiman's request. They included documents relating to the running of Ocado's automated warehouses and the key agreement under which Ocado would provide its online grocery technology to its joint venture with M&S, Ocado said.
The statement of facts also sets out that Faiman was on his way to a meeting with Waitrose with a "significant number of these confidential documents" when Ocado served a search order on him in July 2019.
Two months earlier, Faiman and his business had struck a deal with Waitrose to help create three new state-of-the-art automated warehouses for the supermarket and turn its online operation into a £1bn business. That deal came after Ocado's announcement of a split from Waitrose, which was to see Waitrose's products replaced by M&S's on the online grocer's website in 2020.
"Ocado has never been stronger," said an Ocado spokesman as the business announced the settlement. "Our people have built a great business. It is our duty to protect our people and their work from any unlawful and illegitimate use by third parties for their own ends."
The statement of facts says the reason for obtaining the confidential documents was to use them for the purposes of Project Today's business, and that Faiman provided some of them to the company's advisors. In doing so, he, Project Today and Hillary breached their obligations of confidence to Ocado, according to the statement. Hillary breached "certain contractual and fiduciary duties owed to Ocado and Faiman induced Hillary's breaches of contract".
Ocado said it had recovered the confidential information, and the High Court had made a permanent injunction, backed by a penal notice, preventing the defendants from using it in future.
It said the case showed Ocado Group would take the strongest possible action against any individuals or companies to protect its interests, and would not hesitate to take any steps necessary to protect its extremely valuable intellectual property and knowhow.
The settlement does not affect Ocado's committal proceedings against Raymond McKeeve, a former partner of the global law firm Jones Day, for alleged contempt of court, Ocado said. It said these proceedings stemmed from actions taken by McKeeve during the execution of Ocado's search orders against the defendants, during which McKeeve allegedly instructed Project Today's IT technician to "burn" a secure messaging platform used by the defendants.
In February this year, the Court of Appeal granted Ocado permission to pursue McKeeve, Ocado said.
A counter claim from Faiman and Project Today, alleging the search orders were wrongly obtained to stifle competition, was abandoned in February by Faiman, Ocado said.