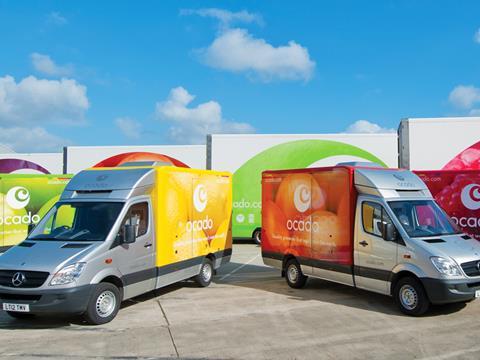 Ocado's legal battle with its co-founder Jonathan Faiman escalated yesterday as the company sought court permission to launch contempt proceedings against Faiman's lawyer.
Ocado claims Raymond McKeeve, a partner at City law firm Jones Day, ordered the destruction of sensitive messages in breach of a search order.
Ocado is separately suing Faiman for "corporate espionage" over claims he obtained confidential information to set up his rival business Today Development Partners, which was to deliver automated online delivery for Waitrose.
Waitrose announced the partnership had ended in September, four months after it was announced, and days before Ocado's explosive claims against Faiman were revealed in the High Court of Justice Business and Property Courts.
Ocado's court documents at the time claimed the search order led to the recovery of 'highly confidential' company documents from Faiman while on his way to a meeting with Waitrose in July.
In the latest development, Ocado claimed in the court yesterday that upon being served with the search order, Faiman contacted McKeeve in the presence of the supervising solicitor.
It's claimed McKeeve then contacted TDP's IT technician and instructed him to "burn" a WhatsApp-style messaging system. The communication system is alleged to have been used by Faiman, McKeeve, and Jonathan Hillary, Ocado's former logistics development and engineering director, who is also being sued by the company.
There is no suggestion Faiman asked for the messaging system to be deleted.
Ocado was seeking permission for contempt of court proceedings against McKeeve to go to trial, a decision the judge deferred to a later date, expected in the new year. If granted, it could result in criminal charges against one of the City's most senior lawyers.
McKeeve's defence claims he had no intention of interfering with justice but ordered the deletion to protect the name of his wife, Belinda de Lucy, which had been used as a username on the messaging system by Hillary. De Lucy had recently been elected as a Brexit Party MEP and "McKeeve was concerned about the reputational harm it would cause her, in particular as a member of the European Parliament," the papers claim.
McKeeve also claims the communication system was "rarely used and the handful of messages were administrative in nature".
He has asked the court to postpone any decision to grant permission until after the trial in the proceedings against Faiman and Hillary, which is not expected until 2021.
Faiman and TDP are countersuing Ocado for 'hundreds of millions' in damages over the termination of the contract with Waitrose. Faiman, who co-founded Ocado with the company's CEO Tim Steiner in 2000, claimed in a September hearing that search orders were wrongly obtained using information provided by M&S in breach of a non-disclosure agreement.