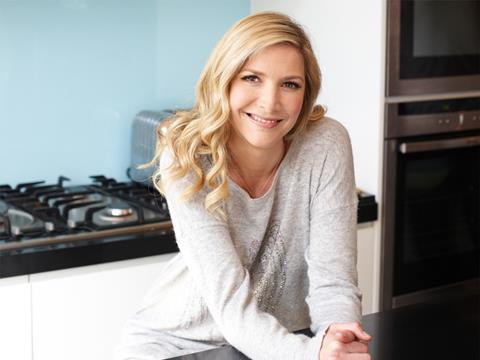 Onken has launched a campaign with MasterChef winner Lisa Faulkner and nutritionist Angela Dowden to encourage consumers to use yoghurt as an ingredient in cooking.
As part of the Dollop of Difference campaign – which kicked off today (1 May) – Faulkner will create six recipes on the yoghurt brand's Facebook page and website, while health journalist and nutrition expert Dowden will provide expert opinion and diet tips.
"With Lisa's inputs, we'll be inspiring people with all-year-round recipes that can make the everyday that little bit brighter," said Onken brand manager Daisy Lewis. "Having Angela on board will help us to demonstrate the benefits of Onken and the importance of yoghurt for a happy, healthy life."
Faulkner added: "Many people overlook yoghurt as an ingredient and simply leave it at the back of the fridge as their standby snack."
Onken's campaign comes ahead of the launch of the first ever Yoghurt Week from 19 May, promoted by the Yoghurt Council, of which Onken parent Emmi is a member. The trade body's director Jo Sweetman said Yoghurt Week would "demonstrate just how popular yoghurt is in the UK".
During the week, the Yoghurt Council will publish information and recipes on its website, loveyogurt.org, and on social media.