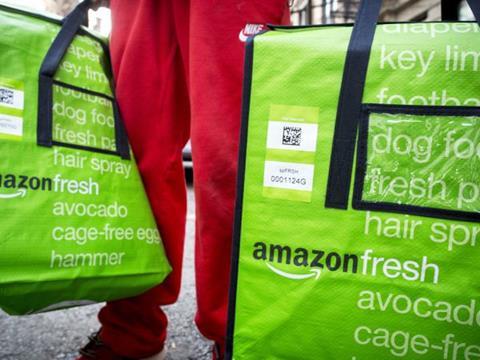 Amazon and Ocado look set to be brought under the jurisdiction of the Groceries Code Adjudicator within the year, it has emerged.

The Competition & Markets Authority has written to a raft of retailers in the past week, according to Adjudicator Christine Tacon, telling them of its intention to expand the existing list of 10 supermarkets covered by GSCOP.

The Grocer understands as well as the online retailers, Alliance Boots and B&M Stores are also going to come under Tacon's remit. The Adjudicator said today she hoped the move would come as early as October.

The Adjudicator was quizzed today by the Environment, Food and Rural Affairs Committee about her role. She was asked to report on progress on the announcement by the government in February that the jurisdiction of the Adjudicator would be extended to cover more retailers, including those operating online.

Tacon told the committee: "The CMA are writing to some retailers. They have done their analysis and it is all in process. They are on track, they're doing something about it and they are moving quickly."

Asked if the move would include Amazon and Ocaco, Tacon said it would also include traditional retailers who have been growing in power.

"Some of the bargain stores are growing quite quickly, if you look at the stores that are getting near to that £1bn threshold, so I expect that some of those will be swept up as well."

Asked when the expansion would come in, she said: "It is in process at the moment. I'm advised that generally there are start dates for statutory instruments to enable these sorts of powers of October or April so I would hope it would either be next October or next April."

The latest intervention by the CMA, which comes as it is poised to launch an investigation into the proposed merger between Sainsbury's and Asda, was welcomed by John Noble, director of the British Brands Group,

He said: "If the GCA is going to continue to be relevant it has to change to reflect what is going on in the industry and reflect areas such as online retailing. Otherwise GSCOP is in danger of becoming an anachronism."

The Grocer understands some retailers, such as Poundland and Holland & Barrett, may escape GSCOP scrutiny, at least for now, because they come under the CMA's £1bn grocery sales threshold.