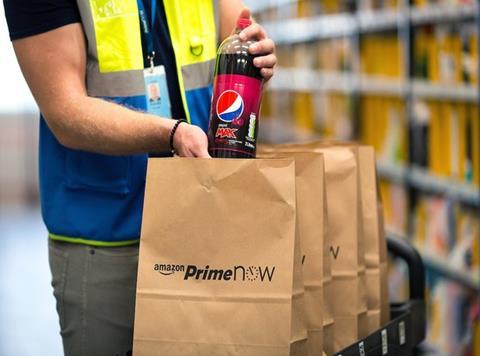 Amazon could face a probe by the advertising watchdog over its next-day delivery claims.

The Advertising Standards Authority has received complaints from a handful of disgruntled consumers who argued Amazon Prime was failing to live up to its fast-track delivery promise.

For a monthly fee of £7.99, Amazon Prime customers should have access to an unlimited number of next-day deliveries on millions of eligible items.

In cities including London, Edinburgh, Glasgow and Birmingham, Prime members can even get same-day delivery for no extra cost.

But five subscribers have complained to the ASA that Amazon is in breach of its advertised next-day promise, the Telegraph reported at the weekend.

Since then, Twitter users have complained about poor service. One said they "would not recommend" signing up after placing 50 orders on Amazon Prime, only three of which were delivered the next day. Another complained of "unreliable" service and one user reported: "Something I ordered for next-day delivery early last week has only just arrived today."

However, others argued that late delivery was the "exception rather than the rule".

The complaints come at an inconvenient time for Amazon, whose Christmas trade relies on its ability to deliver promptly and reliably before the festive period. It guarantees Prime customers who order by the 23 December will receive their package before Christmas Day.

If the ASA investigates and finds Amazon is not living up to its advertised claims, it could ask Amazon to amend or withdraw its ads stating that Prime members receive next-day delivery.

The ASA said: "We have received a handful of complaints about Amazon parcel deliveries and we are at the initial assessment stage."

An Amazon spokesman said the ASA had confirmed there was no investigation at this time.