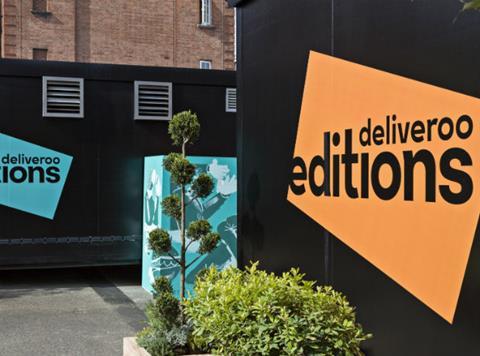 Deliveroo is set to open 50 more third-party kitchens in London just five months after launching the scheme with names including Meat Liquor and Busaba Eathai.

The courier company plans to open 49 new kitchens across six more sites - Whitechapel, Islington, Crouch End, Swiss Cottage, Bermondsey and Wimbledon - over the coming year.

The move means Deliveroo will have a network of 79 kitchens across the capital that restaurants can use specifically to boost their takeaway businesses.

The concept - named Deliveroo Editions - first launched in April with 30 sites designed solely for the preparation of takeaway food.

Deliveroo provides local marketing and fleets of riders to help run the service for its partners, which include high-profile names including Gourmet Burger Kitchen and Busaba Eathai, as well as small independents such as Peckham-based pizza company Crust Bros.

The delivery company selects its restaurant partners based on market analysis that identifies which takeaway options are missing in geographical areas, and potential customer demand.

The expansion of the kitchen network means Busaba Eathai will be able to deliver to more than 475,000 homes in the capital "in the coming weeks".

Deliveroo says restaurants that have signed up to the scheme have achieved "significant growth". Crust Bros has reported a 250% increase in business since signing up in april, which led it to establish its first bricks & mortar site.