Personal care is getting even more personal. Subscription boxes have moved into the mainstream and in March, P&G group sales director Ian Morley told The Grocer that the explosion of direct to consumer shaving brands was "a pivotal moment for health & beauty".
And the jump to direct has been well recieved, "Subscription businesses are transforming chores like buying razors and vitamins into convenient, personalised experiences beyond the buy button", says Narvar regional director EMEA Anthony Gavin.
We've heard all about razor blade refills like Dollar Shave Club and beauty boxes like Birchbox but now we're seeing new subscription offers for every other aspect of the personal care aisle. Here are some we think you should know about.
We've explored how the rise of these direct to consumer brands has played out in the personal care category in this report.
If you're interested in other direct to consumer retailers, we challenged two creative agencies to come up with new direct brand concepts for the dairy industry and explained why doorstep milk delivery is undergoing a resurgence.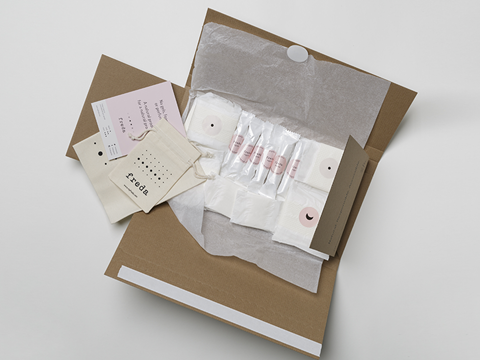 The organic period care box
Brand: Freda
Launched: January 2018
Delivery: Monthly
Monthly price: £8, free delivery
This brand new subscription service provides customers with a selection of chemical and cruelty-free tampons, night pads and pantyliners every month while donating £1 for each order to help end period poverty.
The box provides an alternative to generic grocery offers, which provide just one or two absorbencies in a pack, by allowing people to fully customise their delivery to include a selection of different formats and absorbencies in the one box to suit their individual cycle.
Also shaking up the industry standard, the products contain 70% renewable materials compared with the standard 40% and they're are made from 100% certified organic cotton, which is free from dyes and fragrances.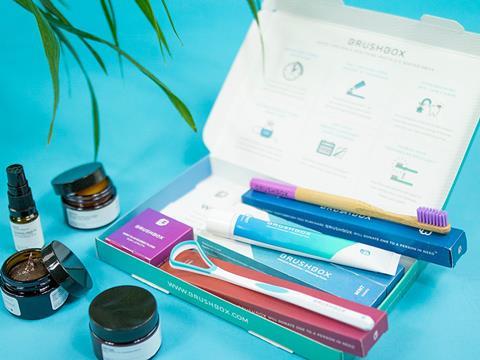 The auto-replacement toothbrush box
Brand: Brushbox
Launched: January 2018
Delivery: Every two months
Price: £7.99, free delivery
According to Brushbox, 75% of consumers don't replace their toothbrushes often enough - creating the ideal environment for a sustainable oral care delivery service.
Every two months, this service sends out two tubes of toothpaste and a recyclable Mao Bamboo toothbrush, available in two varieties, made with sustainable timber that has been heat-treated to make it antibacterial. For an extra £1.50 it will add a tongue cleaner and 50m of mint-flavoured floss to the order and there's also an option to add child-friendly brushes.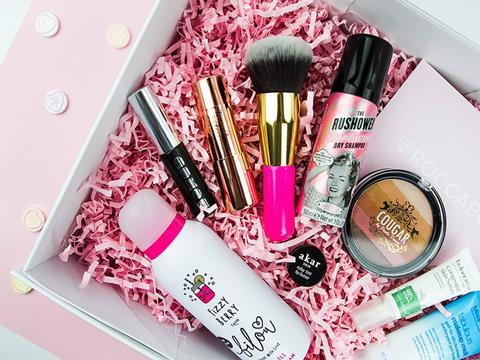 The hand-picked personal care box
Brand: Roccabox
Launched: March 2017
Delivery: Monthly
Price: £10 + £3.95 p&p
Tackling the intimidating choice presented to consumers when shopping for personal care products, Roccabox works with a 'beauty insider' each month so consumers feel as though the products within have been recommended by a friend.
Instagram influencers and bloggers put together the box, which contains a variable combination of products across hair, bath, beauty and body care. Past collaborations have included make-up artist Carly Musleh and Sassy in the City blogger Lauren Silvester.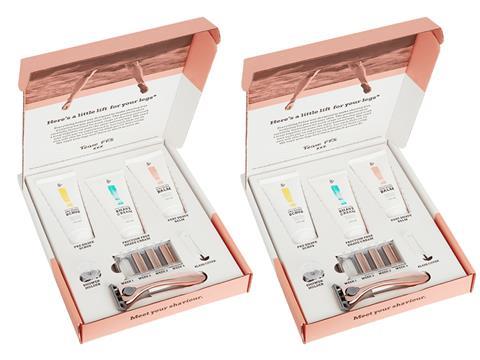 The women's razor box
Brand: Friction Free Shaving
Launched: 2016
Delivery: Monthly
Price: £9, free delivery
Razorblade subscriptions for men are booming and this brand allows women to get in on the action. The service delivers four new razor blades each month, so customers can change blades weekly to prevent cuts, irritation and localised infections from dull or old blades.
The blades are diamond-coated and come with a bikini styling blade. The razor handle, delivered on the first order, is metal and comes in two finishes: rose gold and silver. There's also an option to add a pre-shave scrub, a shave cream or a post-shave balm to the order for £6 extra each.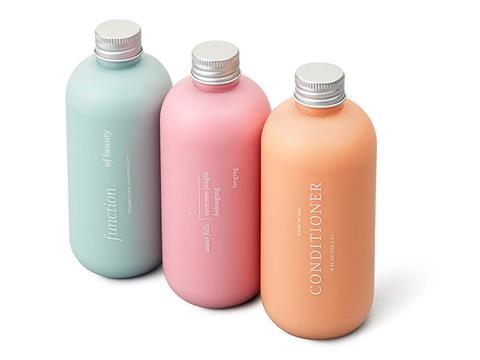 The tailored haircare box
Brand: Function of Beauty
Launched: 2015
Delivery: From monthly to every three months
Price: £29, free delivery
An Instagram-lover's dream, this shampoo and conditioner delivery service allows consumers to customise every element of the product down to the scent and colour - which, of course, includes millennial pink.
To give a personal service, customers fill out a hair quiz before subscribing so the brand can deliver on their specific "hair goals", and the resulting individual formula is bottled and stamped with their name. Products are vegan and free from sulphates and parabens, and the size and frequency of delivery is also customisable.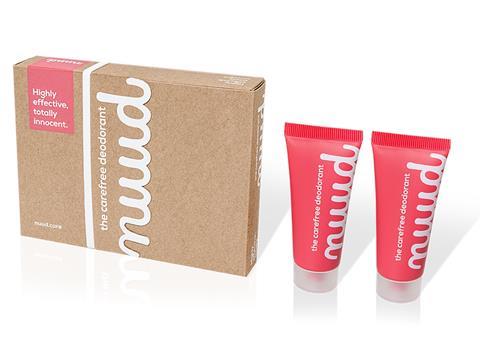 The aluminium-free deodorant box
Brand: Nuud
Launched: July 2018
Delivery: Every four months
Price: £5.56, free shipping monthly
This brand couldn't be further from the standard antiperspirant offer in grocery. Instead of a spray or roller, this cream is applied to the underarms by hand and can keep body odours at bay for up to a week. The vegan formula uses antibacterial micro silver and other natural ingredients to structurally reduce the bacteria population of armpits - stopping any smells from developing. The products are free from aluminium, parabens, propellants and artificial fragrances, and come packaged in a sustainable sugarcane tube.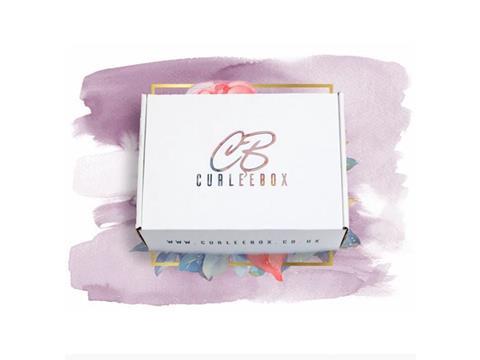 The afro haircare box
Brand: Curlee Box
Launched: December 2017
Delivery: Monthly
Price: £20 + £3.90 p&p monthly
Providing a "fun and affordable way to discover curly hair products", this box is designed to cater for women with afro hair - a demographic faced with limited haircare choices in supermarkets. The service promises at least four full-sized quality hair products, which can include cleansers, styling products and deep conditioning treatments. Suppliers range from small independents like handmade British brand Bourn Beautiful Naturals to large internationals like US grocery giant Lotta Body.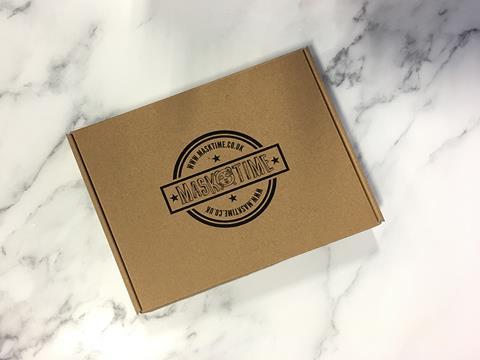 The K-beauty box
Brand: Masktime
Launched: December 2017
Delivery: Monthly
Monthly price: £9.95, free shipping monthly
The fresh "glass skin" Korean beauty aesthetic is growing across the UK. It's gaining so much popularity, this summer Superdrug launched a section entirely dedicated to the phenomenon.
The Glow Starter box from Masktime delivers a curated selection of Korean sheet face masks (one of the biggest K-beauty trends) which it promises will keep everyone from newbies to sheet mask junkies happy. The brand also claims that its prices are much more affordable than UK retailers and they're also unrivalled in variety – the selection changes each month and never includes the same mask twice.