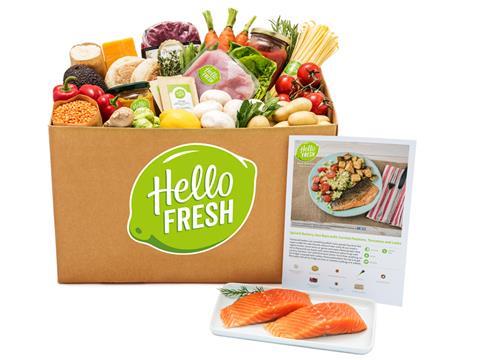 HelloFresh has unveiled a premium meal option at no extra cost for subscribers, plus the choice of a cheaper, basic package.

From this month, customers of the recipe box service can receive one premium meal per week and two standard, instead of three standard meals, without any increase in their subscription price.

Alternatively, they can choose to opt out of the premium recipes and go for a basic package, which will be cheaper than their current subscription.

A recipe box of six meals per week costs £6.50 per portion with the premium option included, or £5.83 on the basic package.

Basic customers will still have the option to choose premium meals on an ad hoc basis for a surcharge of £4.99.

The premium meals include recipes such as pan-seared scallops with spinach mushroom sauté or roasted fillet mignon with balsamic glazed asparagus.

HelloFresh said the high-end meals would enable customers to "pair the convenience and simplicity of HelloFresh with a more luxurious experience, perfect for date night or special occasions".

The move will place HelloFresh more closely in competition with rivals such as Abel & Cole, which offers a 'foodie' box for premium recipes at a cost of £7 per meal.

The increased choice will also help HelloFresh rival its closest competitor Gousto, which in January nearly doubled its number of weekly recipes from 12 to 22. Until now, HelloFresh has offered five recipe choices per week for each subscription package including classic, vegetarian and family, which will increase to eight choices per week for premium subscribers.