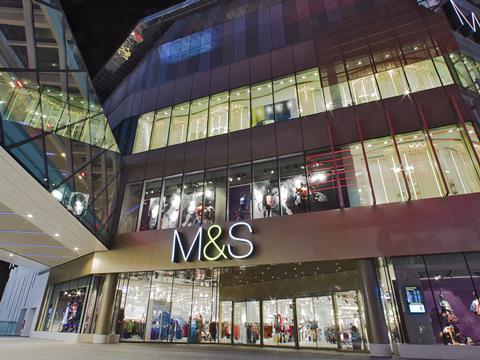 M&S has kicked off its long-awaited online grocery trial with express delivery and click & collect in two locations.

The retailer launched a one-hour home delivery service on 'dinner for tonight' options - billed as "the best of M&S fresh and convenient meals" - at its Camden store.

Customers can also order the full range of M&S produce for home delivery at a slightly longer turnaround time of two hours.

The M&S branch in Woodley, near Reading, is offering the same options but as a click & collect service.

The options are currently only available to selected Sparks members, who will receive 20% off their first purchase and free delivery.

An M&S spokeswoman said the trial was looking to "explore what works for our customers".

Rumours of an M&S online grocery service surfaced this spring after CEO Steve Rowe told an internal meeting that the retailer could no longer afford to ignore the online market.

"It has not cost us anything over the last five years by not being online with food," he said. "Our customers haven't moved yet, but they will and we need to ensure we are ready with the right response."

In summer, the CEO hinted that the trial would be an express service for small baskets, as he highlighted that basket sizes were coming down and M&S "specialised in meals for tonight".

Retail analyst John Mercer, who broke news of the trial on Twitter, forecast the model would work well for M&S.

"This is a good way to square online grocery with their convenience offer," he said. "More and more people are buying with Deliveroo and UberEats so it's tapping that market."

However, he said it was unclear how the economics would work as M&S has not yet set a delivery charge. Similar retailer services - Sainsbury's Chop Chop and Tesco Now - charge between £4.99 and £7.99.

Mercer suggested the click & collect offering could have "much more favourable costs" and meet demand for convenience.