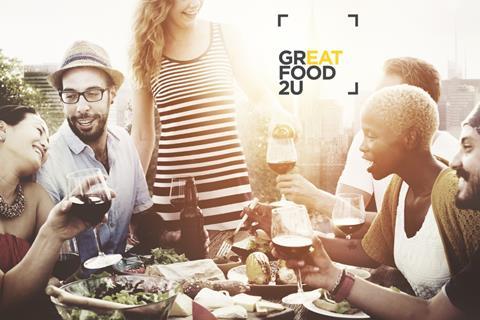 A new restaurant meal kit service is set for launch next week to support the beleaguered hospitality and foodservice sectors as the industry starts to reopen.
Great Food 2U offers consumers the chance to recreate restaurant meals in their own homes, using premium ingredients from suppliers and recipe cards from a range of operators.
Recipe kits available at launch include the double cheeseburger from Bleecker Burger, fried chicken from Mother Clucker, Sunday roasts from The Secret Pub Company and tacos and burritos from Benito's.
Prices are set by the brands dependent on the ingredients used and the preparation process, with a £5 delivery charge across the UK.
The platform has been created by a group of industry entrepreneurs and experts, including Sue Guilfoyle, a senior partner at foodservice procurement and sourcing business Sorsco.
"Almost every industry has had to readjust during this unprecedented period, none more so than hospitality which has been completely floored," she said.
"One positive that has come from all of this has been the rise in people cooking from scratch in their own kitchens, but we know everyone is still missing their favourite restaurants. We know not everybody is going to feel comfortable visiting a restaurant straight away, so we wanted to find a solution that would enable people to easily recreate restaurant-quality food at home, whilst working with suppliers and operators to get them back on their feet."
Guilfoyle said the platform maximised revenue for operators and suppliers, giving them an alternative strategy to traditional customer footfall and delivery ahead of the industry reopening on 4 July.
Each recipe kit delivered by the platform will be branded with the operator's chosen designs and logos.
The full list of operators available on the Great Food 2U platform at launch are Bleecker Burger, Mother Clucker, Benito's, The Secret Pub Company, Cyprus Kitchen, 'Plant Diner' by Black Lemon, White Men Can't Jerk and Baggio Burger.
Plans are in place to extend the product offering in the coming weeks.