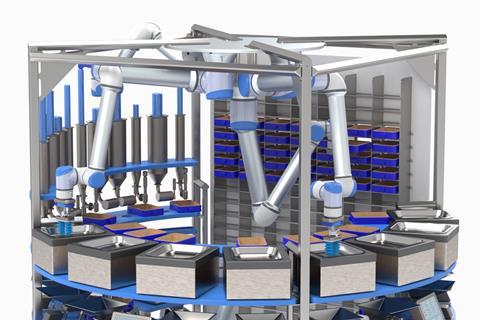 Ocado sees robot chefs as a way to draw in more people shopping for tonight, who might otherwise order a Deliveroo or pick up essentials from Sainsbury's Local.

In fact, this was the only context in which Ocado head of corporate development Stewart McGuire would discuss Deliveroo and Just Eat when he told The Grocer about the robot chefs investment this week.

"We're not looking at them as a market," he said. Instead, by adding prepared food to the rapid grocery delivery of Ocado Zoom, the online supermarket could take single-person households from bricks and mortar rivals. It's a market Ocado needs to draw, since much of its business will be families ordering big baskets.
And M&S, its new joint venture partner, needs food-for-tonight shoppers too, since that's what 41% of its existing customers are.

But there's a problem - a lot of that 41% will be buying ready meals. A single person might combine a cooked steak with vegetables to make a salad, but a steak and an M&S lasagne? How hungry are they? It could be a recipe for success - but Ocado must remember that too many cooks can spoil the broth.