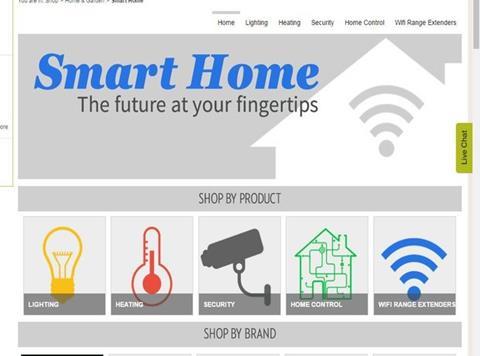 Ocado has launched a smart home section on its site to meet the needs of its increasingly tech-savvy customers.

The section sells products including smart plugs, sockets, powerlines and routers, manufactured by networking product specialist TP-Link.

Ocado said the range would cater for the growing demand for technology among its customers, half of which are already using the Ocado app.

TP-Link UK country manager Nelson Qiao said there was a definite growth in popularity of smart products. "The demand from Ocado customers for sophisticated technology products that help their everyday lives underlines how the smart home has moved from concept to reality," he said.

Last month, Ocado chief technology officer Paul Clarke revealed the company was developing its own smart technology for customers' homes. Although he would not give details of the plans, Clarke said hinted they could involve voice recognition technology as this was "a hugely important part of how people shop".