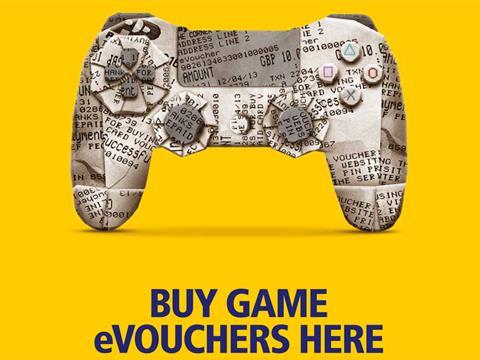 PayPoint is introducing a scheme this month allowing customers to pay cash for digital video game vouchers.
The vouchers, paid for at PayPoint terminals, can be redeemed for games online that are downloaded straight to the customer's console.
"eVouchers are a really convenient way for players and gift buyer to pay in cash for a product that has seen an increasing number of consumers stream content directly to their gaming console using card payments," said Andrew Goddard, retail director of PayPoint UK & Ireland.
"For parents, there's the added advantage that they can control their children's spending on games and avoid a nasty surprise when they receive their statement as they no longer have to register their own credit card."
Vouchers will be available at PayPoint stores and can be redeemed for games on current PlayStation and Nintendo platforms, as well as children's games website Bin Weevils.
The launch will be supported with a marketing campaign aimed at encouraging customers to "pick up more from your local store".