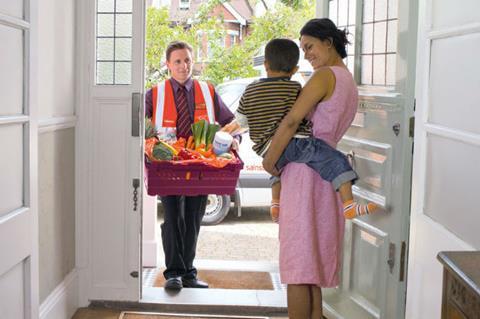 Suppliers have been urged to provide more consistent and reliable data about products to help retailers experiencing a boom in online orders.
This week both Sainsbury's and Tesco called for a step change in the information provided for their websites, which have both seen orders almost double since the outbreak began. "During the Covid-19 outbreak, our customer shopping habits changed and in particular we've seen a big increase in demand for home grocery deliveries," said Graham Biggart, director of commercial operations at Sainsbury's.
"We need to provide more information, in more consistent ways, to allow customers to compare their choice of products and complete their shop quickly and conveniently," he added.
Retailers were desperate for better-quality data on ingredients, nutritional information, allergens and packaging materials, he said.
His view was echoed by Andrew Hughes, director of commercial transformation at Tesco, who said: "We've invested in better and simple ways for products to be set up online at Tesco, but we have had some delays bringing new supply to the market because the data for these new products was sometimes incorrect or not available. Having the right information, data and images will allow us to expand and change the products we sell online more quickly and make the process as simple and smooth as possible for our customers."