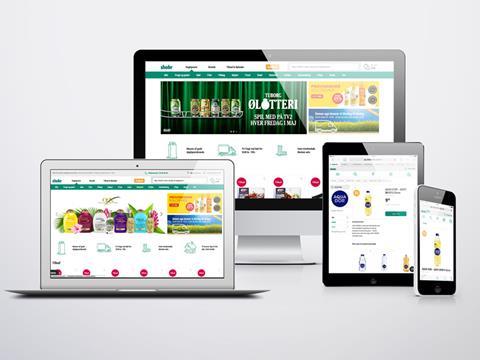 A new supplier-backed online grocery platform that has just launched in Denmark is eyeing international expansion.
Shobr went live last week with a beta version of its site, which allows consumers to buy fresh, frozen and ambient groceries and household products directly from brand owners. It has signed up 70 brands to date - including Heinz, Arla and Nestlé - and expects to have about 150 in the next six months.
See also: Our analysis of Shobr, Denmark's newest grocery sensation

The focus for the immediate future was Denmark, but international expansion was an obvious next step, said Lars Munch Johansen, CEO of ShopAll24, the company that runs Shobr. "We and the brand owners would benefit significantly from international scale, but the priority is Denmark for now - then we can see about going beyond."
Shobr was created on the initiative of Danish brand manufacturers association DLF, and aims to give brand owners an e-commerce platform that reconnects them with consumers and works on their terms. Brands get full visibility of sales data, while fulfilment and delivery are handled centrally, so consumers get just one delivery despite buying from multiple vendors.