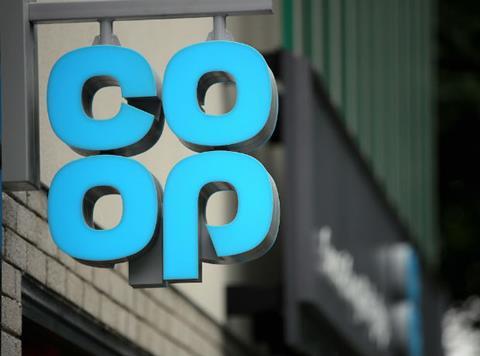 The Co-op has begun using taxis for home deliveries in a trial that could open the door to selling online.

The supermarket currently offers home delivery from 228 branches across the UK but only of purchases made in-store. Items are delivered by Co-op vehicle fleets and drivers who are also store assistants.

Now a number of those stores have begun outsourcing delivery to taxi fleets. Analysts think it could point to an intention to scale the method nationally using private hire and courier fleets as logistics providers in a rapid-delivery e-commerce operation.

The Co-op has recently recruited a number of e-commerce veterans from other supermarkets. They include e-commerce and digital director Chris Conway, previously Asda's senior director of grocery e-commerce and Morrisons' head of online.

George Hayworth, recently recruited as The Co-op's senior operations manager, was previously Asda's e-commerce operations manager and Morrisons' online digital operations manager.

The Grocer can reveal that the trial has been underway at the society's store in Lancing, West Sussex for up to three months and the Co-op has confirmed that two more stores in Ashley Down, Bristol and Royton, Greater Manchester are also part of the trial.
The Co-op has 2,500 convenience and medium-sized stores across the UK. The Royton branch is medium-sized while Lancing and Ashley Down are convenience stores.

Home delivery from those stores is free within a designated postcode area for customers spending over £25, or £3 if they spend less.

Lisa Byfield-Green, senior analyst at LZ Retailytics, said The Co-op could be looking to cut costs of its existing delivery operation but that with a "network of reliable logistics partners it could potentially also scale this initiative to include online ordering".

"Recent new hires at The Co-op indicate it has future e-commerce ambitions," she added.

The Co-op spokesman said it was a "short-term trial" expected to "conclude at the end of July" with "currently no plans for further rollout" and denied the suggestion there were plans for a wider e-commerce launch.

"The Co-op regularly trials new or different ways to deliver added agility, choice and convenience," he said.

A staff member at Lancing said: "It's a new process that we've been trying. We used to do it with our own vans but we've been trialling it with the taxis. It seems to be going quite well."