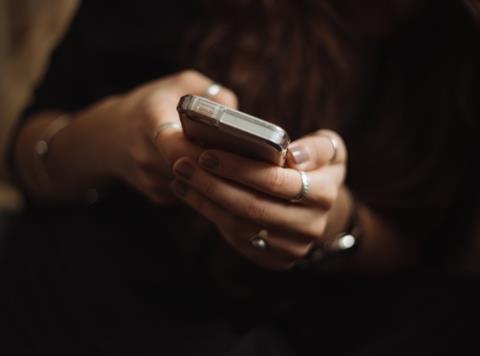 Ground control to Major Tim! Wetherspoon has lost contact. The pub giant announced this morning it was ditching all of its social media accounts with a rather odd statement from boss Tim Martin, claiming it was "becoming increasingly obvious that people spend too much time on Twitter, Instagram and Facebook, and struggle to control the compulsion".
Good to know JDW's got our best interests at heart.
All jokes aside, there is a more important issue at play here than Martin's throwaway pop psychology. He admits that 'Spoons is "going against conventional wisdom" – that maintaining a solid social media presence is fundamental to a successful consumer-facing business – but believes it's time to challenge this kind of thinking.
A decade ago, the world of social media seemed full of potential. Wanted to reconnect with that old flame from high school? Facebook had your back. Couldn't get hold of your MP? Twitter was at hand.
The business world was enthused, too. For startups, social provided a vital channel to consumers that was much more affordable than traditional advertising. It boosted brands like BrewDog and other startups, who used to it build a strong, coherent personality that stood out against PR-heavy megabrands.
But now Facebook's been outed for its scandalous use of users' data, and much of Twitter has become a quagmire of turgid political peacocking, abuse and outright hate speech. A smattering of brands genuinely achieved great things on social, but no one reports on the thousands that have soldiered on firing boring daily updates and badly lit product shots into the ether like they're getting paid per megabyte of nonsense.
That's the sad truth. Most consumer brands are, quite frankly, faxing it in. Martin is right that using social has become conventional. Social is indeed accepted as a necessity across the business world, but in many cases as an annoyance and delegated to people who don't understand how to use it. Or don't want to. Or think being social-literate means using the 'fire' emoji.
Indeed, says Biolink.Tech CEO Evgeny Chereshnev: "The way most companies run social media is a total waste of time and money. They post content that has zero value to the readers, produced by the teams who do not care about hitting the right targets."
Then there's the fact that Wetherspoon is not, and has arguably never been, the kind of business that thrives on social media. Say what you want about its divisive figurehead, JDW is a killer business of which rival pub bosses tend to speak with a mixture of bitter jealousy and resigned admiration.
Its pubs may be sniffed at in The Sunday Times every so often, but its like-for-likes and operating profit grew substantially (6.1% and 13.6% respectively) over the first half of the year, while many leisure chains (such as Jamie's, Prezzo and Byron) ran aground. It didn't get there by analysing Twitter traffic, but by undercutting competitors on booze and food prices and by taking an innovative approach to property buying.
And let's be honest, the 44,000-odd Twitter followers that Wetherspoon has deserted isn't a tremendous amount in the grand scheme of things. Ricky Martin has 20 million. Trump has 50 million. Katy Perry has more than the two combined at 109 million, go figure.
Wetherspoon has also been burned with social media in the past. It was plagued by a spoof account that put the chain uncomfortably in the spotlight by falsely claiming its staff would not wear poppies on Remembrance Day "due to the ever expanding multiculturalism" of its clientele. Needless to say, many Twitter users didn't realise they were being had, and Wetherspoon spent a week doing damage control in the press. So that Tim Martin wants to distance himself from the medium is hardly surprising.
What will be interesting to see is if other businesses follow Martin's example. A mass exodus from social media probably isn't on the cards just yet. But it's possible Wetherspoon's move could influence brands to reassess how they use social and whether they're actually getting anything from it. Perhaps a few self-confessed 'digital guru' types may end up scouring for new opportunities on LinkedIn. Which wouldn't be the end of the world.