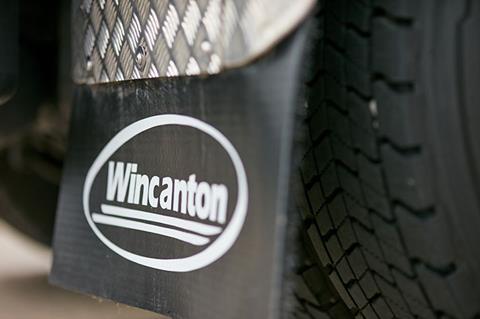 The largest British third-party logistics company, Wincanton, is selling off its container business so it can better focus on its e-commerce, grocery and public sector arms.
The logistics giant – which works with Asda, Morrisons, Sainsbury's, Waitrose, Müller Milk and Lucozade Ribena Suntory – announced it had signed a conditional agreement to dispose of the containers division to Maritime for around £1.5m.
"The [containers] business is subject to a high level of volatility in the daily demand for its services and the short-term nature of its contracts differs from Wincanton's core business model, where visibility of earnings is prioritised," the company said in a statement.
"Containers is likely to require investment within the next two years and Wincanton is committed to directing investment towards higher-value areas," it added.
The transaction will reduce Wincanton's annual revenue by approximately £60m, it said, and lead to a small increase in the group's underlying profit before tax.
"This transaction is an important step in our strategy to focus our efforts and resources on the exciting growth opportunities we see in our core markets. I would like to thank all our colleagues in the container business for their professionalism and service to our customers during Wincanton's period of ownership and we wish them well for the future," said Wincanton CEO James Wroath.
The move follows a period of major contract wins for the company, including a dark store and online home delivery service for Waitrose, additional transport services with Morrisons and a renewed contract for all Asda operations.
Under the deal, all employees and assets will be transferred to Maritime and Maritime will continue to work with Wincanton as a strategic partner supporting a number of Wincanton customer international supply chains.
"We are delighted to have agreed terms with Wincanton," said Maritime Group chairman John Williams. "We welcome the staff and drivers and look forward to building our capability in the container transport sector and relationships with its customers."