With the penetration of online grocery shopping growing steadily, especially among younger consumers, food retailers are making a concerted effort to flog more own-label products online
Online grocery sales are up 9.2% this year [Kantar Worldpanel], and the market is expected to be worth a whopping £15bn by 2022, according to the IGD's latest forecast, a 48% jump in value from today's value that would see e-commerce account for 7.5% of total grocery sales.
But how much of this growth is coming from own label? Own-label sales are also booming. The sector is worth £56.8bn, up 4.6% in the past year [Kantar Worldpanel 52 w/e 7 October 2018]. And with continued investment from all the leading grocers, own label share, which for years was split around 50/50, is over 51% of the overall £110bn market, according to Kantar's take-home read. But driving that growth has been the discounters, who are not online at scale. Nor is the Co-op, another strong performer this year, or Marks & Spencer, which is own-label dominant.
What's more, branded players are spending millions optimising SKUs for online. And paying supermarkets handsomely to promote them. As a result, "typically, branded overtrades online," says Kantar retail specialist Charlotte James.
But there's a shift, adds James. "It's becoming more private label and this is part of a broader shift in grocery." Sales of own label online are up 4.7% to £3.9bn. Branded sales grew more slowly, up 3.1%, though at £4.2bn, they still account for the majority of online grocery sales.
So what's behind this improving online performance from own label? Which categories and retailers are doing online own-label best? And just how worried should brands be?
Own-label growth online is coming from almost all categories (the exception is toiletries, down 1.9%, but that category is in any case flatlining). Crucially, even in categories that are predominantly branded, own-label goods are doing better: in household goods own-label sales are up 7.2%, while brands fell 1.4%, and own-label ambient goods are up 6.8% versus 4.1% for branded items.
The improvement is down to a number of factors. First, supermarkets are now investing a lot of time and money to make sure their own-label ranges are more competitive against the discounters (and look better too). A case in point is the new Exclusively by Tesco range, but price investment has been seen across the own-label value spectrum.
Own label online: Kantar numbers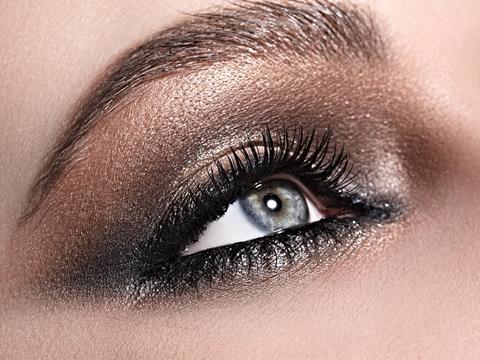 48% – Own label makes up nearly half of all online grocery sales
7.7% – Healthcare has experienced the highest y-o-y growth online in own label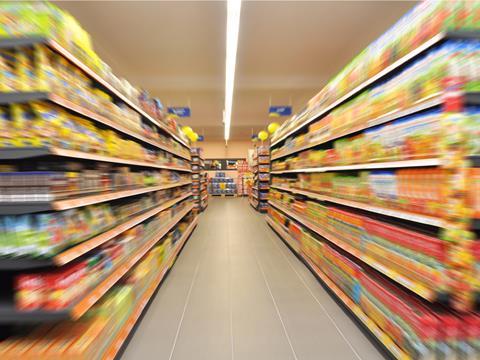 4.7% – Sales of own label products online grew by nearly 5% this year
To do so, says a senior online retailing source, supermarkets have also "ditched price-matching schemes on branded goods, to make sure their own-label proposition stacks up against the discounters, using the savings in price-matching branded items to fund some of this".
At the same time, supermarkets have continued to up the ante, quality-wise, via premium ranges. And even the old good-better-best architecture for own label has given way to a more nuanced approach, with new ranges that tick non-value-specific boxes such as provenance, health, free-from and plant-based, to meet consumer needs. Supermarkets are also using own-label to differentiate themselves from one another – which is harder to do with brands – and their elaborate own-label architectures also mean they can develop products that wouldn't work in a branded context, particularly on the fresh and chilled side, says Christine Cross, who developed Tesco's Finest range. "The level of innovation in own label, coupled with the ability to work with smaller and more flexible suppliers, gives own-label a natural advantage over brands. Own label can charge premium prices, adding higher margins to a category that has always been low-margin in the past."
The latest stats bear this out. Own-label share in fresh and chilled is 78% online and worth £2.5bn. And while branded sales also increased, at £713.8m, the £37.5m extra sales are tiny by comparison.
Another reason for the growth of own label online has been a reduction in the number of branded SKUs, with a raft of further range resets undertaken this year. In June, Kerrygold and Danepak were the latest to suffer as part of Tesco's ongoing Project Reset, after premium pie maker Higgidy lost all nine of its listings in May, and though Tesco also ditched some of its own-label SKUs, it introduced new own-label lines in their place.
Waitrose has also been hitting the reset button. Of the more than 90 SKUs delisted in the first phases in August and September, it was branded products that suffered the biggest losses. Yeo Valley, Cathedral City and John West's ready meals were among the biggest losers.
"There's been a lot of brand consolidation," says the senior online source. And while some of this is to accommodate new startup brands, the emphasis on own-label "potentially spells trouble for fmcg brands as their pricing gap versus own label will grow".
Pressing the reset button
So, should branded manufacturers be worried about their future online? Not when you look at market share, says John Maltman, CEO of e-commerce analytics platform E Fundamentals. "The big question is whether private label is gaining or losing share in categories online. And the shares are pretty static. The wins and losses [over the past two years] are tiny."
Branded still enjoys 52% of total online grocery spend, the same as the year before. The only category where own label has gained market share over the past year is household, which is up one percentage point to 31% this year.
Even in fresh and chilled, branded products have seen higher year-on-year growth, up 5.5% versus 4.4% in own label. "Even in a category where it's dominant, there's still opportunities for own label to do better," Maltman argues.
He also points out that own label share is hardly ever better online than in store. In most categories, own-label share is around 1% higher, according to Kantar data, with healthcare and fresh and chilled around 2%. The exceptions are toiletries, where own-label share is the same 10% both online and in stores, and frozen, where own label share is actually 1% higher online at 50%.
"One of the reasons we see more brands online," says Kantar's James, "is the nature of the categories they dominate, such as alcohol, household and toiletries, which people stock up on when buying online".
It's also down to better presentation, though. "If private label wants to make inroads into the categories that are dominated by brands, they need to aspire to the online presentation standards of the best performers in the categories, whether this is the quality of the images or the product descriptions," adds Maltman.
On the product description side, the differences are obvious. Cathedral City's Mature Cheddar, for instance, is described as a 'timeless classic' in an online blurb on Tesco's website that carries on for no fewer than 228 words. The Tesco own-label equivalent has just 13.
Using Nielsen's Brandbank, "once brands have created one description, they have the ability to use this across all the retailers' websites," says Richard Harrow, partner at own label consultant IPLC. So once they have spent time creating their description they can ensure consistency."
Even more critical are the images. Working with the University of Cambridge, Unilever developed product images designed specifically for mobile devices, creating eight templates that they then made available on an open source basis. These image templates were designed to make it easier for consumers to differentiate product type, brand, size and variant through a variety of adjustments, including zooming in or adding 'lozenges', or side strips, to highlight key product information.
"Regardless of how consumers are accessing retailer websites, whether it's by laptop, tablet or mobile phone, they need to be able to see at a glance what the product is," says Maltman. "A lot of people will make a decision based on that and not go to the detailed product information unless they think that product is relevant."
For retailers, replicating the investment of brands in online images and product descriptions is a challenge, adds Harrow. "A brand might have 50 products, which are a lot easier to control than the whole range of products a retailer produces," he says.
"It would be quite hard for private label to get the same consistency. How do you describe a cream cake in the same way you describe a household cleaning product? Most brands, on the other hand, tend to be in a certain category so consistency is easier."
Own-label images are improving though, says Richie Jones, director of partnerships at global customer research agency C Space. "The design and packaging for own label has come a long way in recent years. Product photography online is stunning and eye-catching, with some products in situ or on plates to attract browsing customers."
Asda, for instance, turned to Brandbank last year for a range of lifestyle shots to help boost online sales of its bakery products. The use of these images, from jam doughnuts carefully arranged with a bite missing from one, to a freshly baked loaf on a wooden slab, had a "positive" impact on Asda's online sales, says Nicola Bebbington, national account manager.
Mobile images
And while Brandbank has been working with the top six grocery retailers for 10 years or so, the focus on online imagery is "fairly new – in the past year or so".
"Everybody knows the quality of products from brands such as McVitie's and Walkers, they know what they have to offer. It's more important for the retailers. They have a lot more at stake and are all competing against each other to differentiate their products."
"The focus now more than ever is on optimising images for mobile," adds Brandbank retail development manager Louisa Thom. This has followed since Unilever's pioneering work on mobile-ready hero images, and the new GS1 guidelines released earlier in the year, which Asda and Tesco both helped to develop along with global brands such as Coca-Cola and Nestlé. "The way retailers sell own label online is evolving. They're always trying to make sure their ranges stand out. Look at the money they spend on packaging."
That's just as important as the online optimisation piece, adds Jones, in creating the right images online. "Packaging with bold colours, fancy fonts and the rise of different ranges has also helped to remove the stigma associated with the basic patterns of past own-label brands, so customers are now clicking on a product without even realising it's own label," he says.
Of course, the fact that brands spend more on online optimisation is partly because they have to, says Fraser McKevitt, Kantar's head of retail and consumer insight. "The retailers have control in-store and the same is true online, in terms of how the pages are laid out and how search functions return. There are clearly some trade investments you can make that get measurable returns, but that might mean the first product displayed is a brand but the rest of the page is dominated by own-label alternatives.
A quick look on the websites of some leading grocers proves the point. Own-label products now feature prominently in almost every search, from biscuits to cleaning products to free-from. And the supermarkets are all "pretty savvy" about how they promote their own label products online, signposting customers towards them by suggesting what consumers usually buy next," says Chris Ormrod, MD of ingredients supplier The Flavourworks. After clicking on Warburtons fruit teacakes, for example, three of the four suggestions for follow-up purchases are Tesco's own label products.
"But make no mistake," adds Ormrod. "If a retailer makes a better margin from a branded product than own label, they will guide the consumer towards the branded product every time."
To Jones "the dynamic has completely flipped". And brands should also start placing more importance and focus on building and developing their route to market, including controlling their own direct-to-consumer model. "As long as supermarkets own their online spaces, own label will always get more priority."
No time to be complacent
While brands need not necessarily be concerned about the growth of own label online, Maltman says they certainly should avoid complacency. "I would expect competition from private label to strengthen in the categories where brands dominate, as people switch more of their shopping to online purchases and become more confident with private label," he says.
"Even though brands are strong in these categories, with over 70% market share in some cases, private label will improve all the time and take other inroads as they figure out how to match brands in terms of communication and marketing through online retail."
As retailers strive to meet consumer needs, James adds that "the penetration of online shopping is only going to increase", with Aldi, Lidl, the Co-op and M&S still only dabbling, and Amazon yet to show its full hand in grocery too.
"The growth has slowed, but there is still a growing base of consumers shopping online, which are slightly younger."
New technological developments like voice search will also inspire growth. Ocado has led the charge here both directly and as a service provider to Morrisons, which became the first of the big four supermarkets to integrate its online grocery service with Amazon's Alexa at the end of last year, to appeal to a growing number of consumers "using voice commands in their everyday lives". Morrisons chief technology director Anna Barsby says the retailer's "overall aim is to serve customers in a way that suits them".
And with both brands and own label seeing online sales increase as they focus on how to draw in consumers, it's all to play for as to who will capture this emerging audience.
The Grocer has launched a new accreditation scheme to champion the work taking place in own label. The Grocer Own Label Accreditation Scheme will enable retailers and suppliers to secure independent, trusted and robust consumer approval for their products, using consumer tests conducted by Cambridge Market Research under controlled conditions. Find out more here.