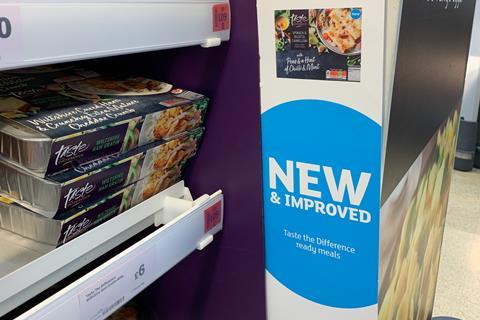 Sainsbury's is overhauling its premium own-label brand Taste the Difference with fresh packaging, reformulated recipes and new lines.
This week, the retailer unveiled the new branding across ready meals and selected deli products – the first lines to undergo the revamp as part of the gradual rollout.
The new branding still features the Taste the Difference signature purple and gold colour scheme but with an updated logo and food photography visuals across packs.
The new packaging also features longer product descriptions focussing on provenance and quality alongside the new tagline "that's why you can Taste the Difference".
Ready meals in particular have been given an extensive revamp with the addition of over 10 new lines including Creamy Garlic Chicken, Chicken, Bacon & Leek Pie, Spinach & Ricotta Cannelloni and an Aubergine & Mozzarella Bake which are priced between £3-£5. Much of the remaining range has also undergone changes in the form of reformulated recipes, increased pack sizes to serve two or oven-only aluminium packaging.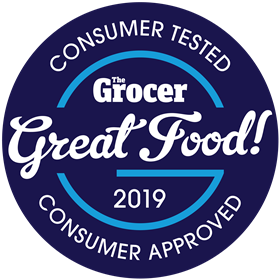 Interested in own-label? The Grocer Own Label Accreditation Scheme allows UK retailers to gain independent consumer approval of their products and a robust, objective analysis of their quality and purchase intent.