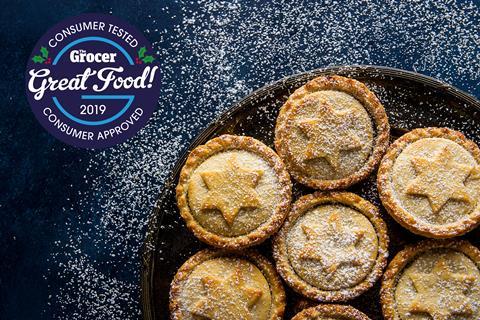 The Grocer Own-label Accreditation Scheme has launched a Festive Showcase for own-label Christmas lines.
The scheme, which tests own-label products at consumer testing panels across the UK, is now accepting entries to tasting sessions for seasonal own-label lines.
During testing, products are scored across metrics including first impression values, value for money, quality and pre and post-trial purchase intent. Entrants to the Christmas Showcase will receive an accreditation to use if the product reaches the required threshold, a consumer rating out of 50 across 10 key measures, reviewer ratings and comments, purchase intent and an opportunity to buy a full report from Cambridge Market Research.
Accredited products will be showcased in a special editorial feature by The Grocer and retailers that enter at least five products will be in with a chance to win The Grocer Festive Retailer of the Year at the Own-label Feast conference and awards in November.
Enter three products into the Festive Showcase and receive one free entry. To enter, contact rebecca.george@wrbm.com or call 01293 610422