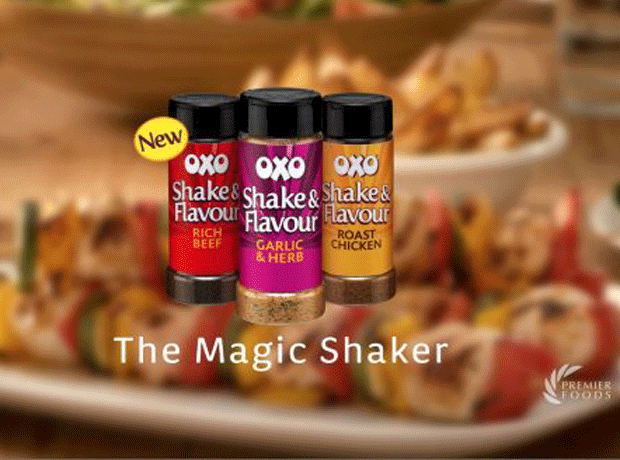 Premier Foods is running new TV ads for its Sharwood's and Oxo brands - including the first push for Oxo Shake & Flavour seasonings.

Shake & Flavour shaker pots will be on screen from today (7 September) in a £1.3m continuation of the brand's previous Magic Cube ads, which show inanimate objects transforming into food.

Shake & Flavour is also being supported with a £1.8m campaign including print and in-store activity.

Premier is splashing out £1.8m on Sharwood's from 13 September to showcase a new look introduced to help shoppers navigate the fixture. The ad is themed around bringing families to the dinner table.