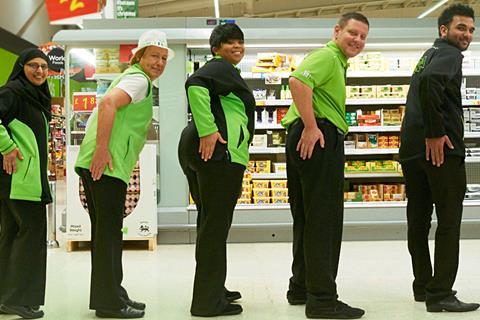 Up to 25,000 Asda staff are reaping the rewards from a saving scheme linked to Walmart's soaring share price.

Under the 'Save as you earn' scheme launched in 2016, staff could save between £5 and £300 directly from their salary each month for a three-year period. At the end of the three years, they then have the opportunity to buy shares in Walmart, at a 20% discount on the market value when they started saving. They are then able to sell their shares.

In 2016, the option price including the 20% discount on the Walmart share price stood at £36.99, while at the maturity date last week it stood at £87.12.

A member of staff putting aside the average saving of £70 per month would save £2,520 over the three years, but with the increase in share price, will receive £5,924.50 into their bank. Someone saving the maximum of £300 would take home £25,353.42 of which £14,553.42 is profit.

"Giving our colleagues the chance to save each month, risk-free, is just one of our ways of saying thank you and a great way to ensure that they reap the rewards of their exceptional efforts," said Asda senior VP - people Hayley Tatum.