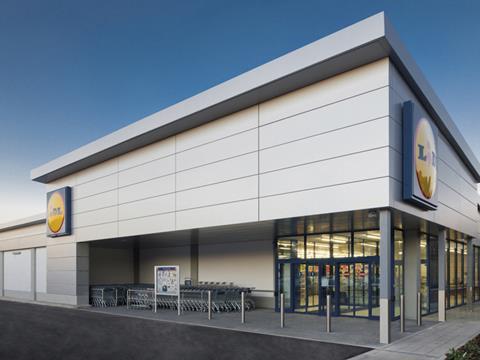 Trade union GMB has won a long-running battle to represent Lidl's warehouse employees.

The union this week succeeded in its legal bid to negotiate on behalf of the 220 workers at Lidl's Bridgend distribution centre after a 10-month dispute.

GMB said the ruling by independent tribunal the Central Arbitration Committee should "open the gates" to negotiating better pay and conditions at the Bridgend site in Wales. "Lidl's attempts at union busting were quite properly thrown out by the judge in a massive victory for rights at work," said GMB national secretary Justin Bowden.

The dispute dates back to November 2015, when GMB informally applied for recognition to represent Lidl's Bridgend employees. It followed this up with a formal application in February. Lidl denied both applications, which prompted GMB to take the dispute to the CAC in March.

In its argument, the union highlighted that 137 of the 220 workers had signed a petition in favour of its recognition and said 83 of these were paying union members. It claimed this group of employees was "geographically and professionally isolated" from the rest of Lidl, as they were 70 miles from the next distribution centre and operationally separate from Lidl stores.

Lidl rejected the union's argument and said its policies were set out at a national level, rather than a regional basis. The discounter also deemed it would be against "effective management" to accept union representation of just 220 of its employees - equivalent to just 1.2% of its 18,200-strong workforce.

But the CAC ruled in favour of the union and said the warehouse workers were "a distinct group with a separate contract".
Lidl is now considering whether to appeal the decision. "We maintain the belief that our employees are fairly represented within the business without having to engage with unions and creating a fragmented workforce," it said.