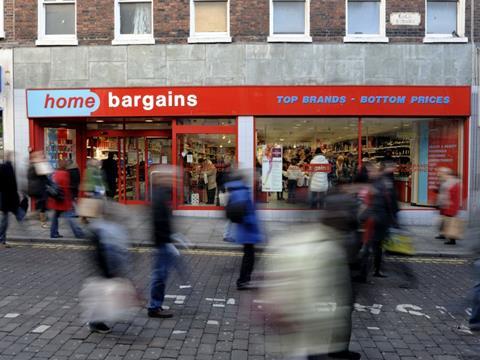 Home Bargains warehouse staff have received an "inflation-busting" 15% pay rise.

The raise puts the new basic rate at £10.10 an hour.

The rate exceeds minimum hourly recommendations from the Living Wage Foundation, intended to reflect the real cost of living, at £9.30 outside London.

The increase follows negotiations between Home Bargains and Unite. Members voted "overwhelmingly to accept" the "inflation-busting" deal, the union said.

Home Bargains - the trading name for TJ Morris - has an RDC in Liverpool and one in Amesbury, Wiltshire.

Unite said there had also been changes to shift patterns, improving work-life balance, though neither the union nor Home Bargains provided further comment.

"This pay award is excellent news for our hard-working members," said Unite regional officer Steve Gerrard.

"The award demonstrates that management at TJ Morris values the contribution our members give to the business and rewards our members for their commitment and hard work.

"Unite enjoys a good working relationship with TJ Morris and this deal demonstrates what can be achieved when employers engage with unions."

Unite had also recently successfully negotiated an 11.4% rise for Home Bargains lorry drivers, it said.

The variety discounter saw revenues grow 15% to £2.5bn in its latest full financial year to 30 June 2019.