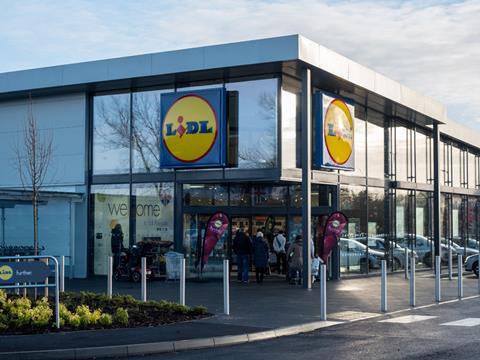 Lidl is increasing minimum hourly staff wages from £9.30 to £9.50 outside London and £10.75 to £10.85 within the M25.
It's set to make Lidl the best-paying supermarket outside London, at 10p more than rival Aldi, while inside the capital Aldi remains the top payer, at £10.90.
Lid's pay rise would benefit 20,000 employees, over 80% of its UK workforce, and represented an £8m commitment, the discounter said.
The change will see Lidl pay 78p more per hour than the current government national minimum wage outside London, and £2.13 more in the capital.
It came as part of Lidl's wider plans to invest £1.3bn in the UK in 2021 and 2022, and would take effect from March, the retailer said.
"It is only right that we increase the income for our colleagues who are the backbone of our business," said Lidl GB CEO Christian Härtnagel.
"This is about recognising their hard work and dedication in keeping the nation fed during a year like no other. They have served our customers through extremely challenging times and we will always be there to support them in return."
Lidl currently has 700 vacancies.