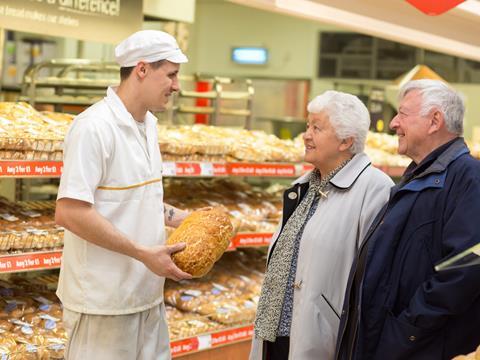 Morrisons is looking to improve customer service levels by linking it to staff bonuses.

The retailer announced this week it had relaunched its staff bonus scheme with the aim of rewarding colleagues for better customer service.

As of March 2016, the staff bonus will take into account customer satisfaction levels on a store-by-store basis during the financial year, as well as including a share of the company's profit. The bonus is currently linked purely to profits.

This is the first time customer satisfaction and store-level performance have been taken into account when calculating the bonus, which can be up to 3% of each individual's gross annual earnings.

Their performance be will judged using information from three sources: data from the Talk to Morrisons online survey; feedback given to in-store customer service desks; and feedback via Morrisons' central customer service team.

"We have changed the bonus scheme so staff can influence their reward by using their judgement to deliver the best possible customer service [at their store]," said Morrisons group HR director Emily Lawson.

It is not just in-store teams who will be targeted this way. Staff at the retailer's logistics sites will see their final bonus amount depend on deliveries reaching stores on time. Those in its food manufacturing sites will have to maintain high product quality levels, as measured by the feedback of customers.

This is the latest in a series of measures to engage staff in a bid to improve Morrisons' core store estate. Earlier this year, store managers were given more autonomy in terms of store layout and ranging. New CEO David Potts has also scrapped the unpopular Intelligent Queue Management System and spent a significant amount of time in stores.