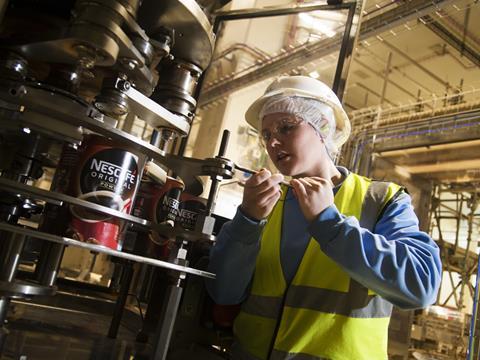 Nestlé UK and Ireland has pledged to create at least 3,000 new work opportunities for under-30s by 2020.

The promise, made this week, is part of the wider Nestlé Needs Youth pledge to offer 35,000 work opportunities to young people across Europe, the Middle East and North Africa over the next four years.

Nestlé UK and Ireland had already exceeded its initial targets, creating 2,000 new job opportunities and engaging with more than 3,000 students through face-to-face workshops since the initiative launched in 2013, it claimed.

In addition to creating more apprenticeship and graduate roles in food manufacture and confectionery, the company has launched new IT apprenticeships and a "ground-breaking" Chartered Manager Degree Apprenticeship scheme.

It has also made "significant changes" to its Academy recruitment process to ensure "maximum diversity" and enable candidates from all backgrounds to progress through the recruitment process.

"Nurturing young talent is one of our core beliefs," said Dame Fiona Kendrick, chairman and CEO for Nestlé UK & Ireland. "It is important we continue to lead the way in helping to develop the young talent of today to become the future leaders of tomorrow."

In a separate commitment, the Alliance for YOUth - involving over 200 companies brought together by Nestlé in 2014 - this week pledged to create 230,000 new work opportunities for young people across Europe between 2017 and 2020.